Southwestern coach Kelsi Musick said before the season started that it takes time to get a team together, especially one with as many new players as she has had this year.
There would be growing pains to get to learn and understand and embrace the system.  And that has seemed to be proven true this season.
The Lady Dawgs, coming off back-to-back trips to the NCAA Division II national tournament, are sitting at 7-11 on the season with a 4-8 record in the Great American Conference.
But they stopped a three-game slide with two big wins last weekend to get back into the hunt for the postseason. And Musick the victory at Southern Nazarene was a big one to get her team back on track.
"We've had a rough patch here in the first round of conference and to be able to go on the road, and it seems like we've been on the road a lot this season, and to get that in-state win was definitely big for us considering the way we had been playing and coming off the loss at Northwestern, which was a terrible loss for us."
The loss to the Rangers seven days earlier could have been devastating to the Lady Dawgs, who fell 61-31 in Alva. SWOSU scored only 10 points in the second half in one of the worst offensive performances in school history.
"It seemed like nothing could go our way, like we couldn't get anything going," Musick said. "I basically played almost all of my bench. I tried a little bit of everything. We tried mixing it up and nothing seemed to be going our way that night. We just dug a hole and we fell in it."
But that game is in the past and now with the win at SNU, followed by a 64-54 win at home over East Central, one of the league top teams, the team appears to be hitting its stride.
"We feel like we haven't played any of our best basketball," Musick said. "We have so many new people, we've definitely struggled to learn our offense. And it's showed in the points on the board and in our wins and losses.
"But I think they are slowly starting to understand it, which I think has made a difference in the fact that we were able to get two wins this last week.
"But it's definitely a sense of urgency at this point. We understand where we're at and what we have to do. We've been talking about the fact that we need to redeem ourselves because we haven't been playing our best basketball and showing people what we can and cannot do.
"So it's a do or die time right now for us."
The team had great play from Jessica Penner early in January. The junior forward put up 39 points against Southern Arkansas and had a stretch of 19 consecutive made field goals through that and the previous game against Ouachita Baptist. Senior guard Chelsea Bates scored 25 in the win over the Lady Tigers.
"I think it's a little bit of everybody," Musick said. "Each night, for the most part, we've had a different leading scorer. Jessica had some really good games for us when we got two wins at home. And now, some of the guards are stepping to lead us in scoring.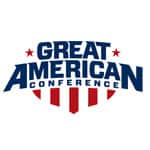 "I think you have to have a balanced scoring attack in order to be successful and hopefully people are starting to find their roles on this team and to embrace them. But we've definitely got to be able to spread the scoring around if we want to be successful."
Although the next two games for Southwestern are at home this week, they just happen to be against the teams currently at the top of the GAC: Harding and Arkansas Tech.
Musick said she is happy to be back and have some games in Weatherford.
"It's definitely nice to be able to be at home," Musick said. "That's a big deal for us. We've spent so much time on the road, it's nice to be able to be in the comfort of your own home.
"With our fans in our stands and to be able to play in the Pioneer Cellular Event Center where for the most part we play pretty well. It's nice to be able to play those top two teams in our conference at home. And hopefully this weekend will be able to give us a little momentum and confidence and we'll put our best foot forward and play some good basketball."
A week ago, SWOSU was on the outside looking in at eight other teams ahead of them in the race to qualify for the GAC postseason tournament. With the two wins, the Lady Dawgs would be the seventh seed in the tournament today. But that position is not a comfortable one.
Musick said she knows a team can make a run in a tournament against any other set of teams. However, her team must first make that field.
Southwestern has been to the GAC tournament finals all three years of the conference's existence and has won the postseason title twice. It is important to the program to make it back to Bartlesville, home of the league's tournament.
"Making it to the tournament is obviously our goal and once you make it, then you can start talking about what you want to do at the tournament. But from where we've been, not making the tournament would be disastrous."
Southwestern will try to push the winning streak to three on Thursday night, hosting Harding in a rematch of an early season matchup in which the Lady Bisons won, 105-69.
Tip time is set for 5:30 p.m. in the Pioneer Cellular Event Center in Weatherford.