Bartlesville – An early eight-point Ottawa lead was as large a differential as the game would see all night. And in the back-and-forth game, the sixth seeded Braves got the upset win in the quarterfinal of the KCAC postseason tournament.
Ottawa defeated Oklahoma Wesleyan, 69-64, in Bartlesville on Wednesday night.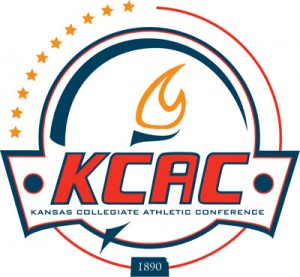 The Lady Eagles (17-13), third seed in the league tournament, shot just 32 percent from the field on the night against a team it had shot 44 percent and 50 percent on in two regular season wins.
OU opened the game on an 8-0 run and the Lady Eagles didn't put their first points on the board until Susan Agesen's put back basket at the 6:01 mark in the first quarter.
Agesen recorded a double-double on the night with 13 points and 10 rebounds. Shelbie Kirby had a team-high 15 points for OKWU.
Ashley Romig led the way for the Braves, making her way to the inside often. She had a game-high 17 points, shooting 5-of-6 from the field and making 7-of-9 free throw attempts.
Ottawa will face No. 2 seed Friends on Saturday at 2 p.m. in Wichita, Kan.
Oklahoma Wesleyan will next play in the NCCAA regional tournament.