Langston Sports
Kyle Taylor, Sports Information Director
KANSAS CITY, Mo. – The National Association of Intercollegiate Athletics (NAIA) officially announced the teams and first round pairings for the 2017 NAIA Football Championship Series (FCS). The 16-team event kicks off Saturday, Nov. 18, at eight campus host sites.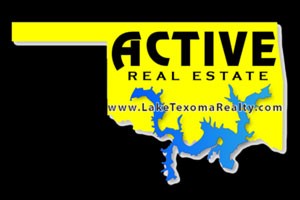 The No. 7-ranked Langston Lions host No. 10 Northwestern (Iowa); the Lions received an automatic postseason berth after clinching the Central States Football League title and by finishing the regular season undefeated were granted an opening round home playoff game. The Lions make their seventh postseason appearance during the time in the NAIA and their first playoff trip since 2014. Langston holds a 2-6 postseason record in the NAIA.
The Red Raiders were granted the first At-Large bid after finishing 9-1 overall; Northwestern will be making their 19th overall postseason appearance and hold a 20-16 mark in the postseason.
his year's field includes 12 automatic qualifiers – one from each conference – and four at-large selections. Automatic berths were given to teams that won their conference regular-season title and were ranked within the top 20 of the final regular-season NAIA Football Coaches' Top 25 Poll announced Sunday. At-large bids were given to the next highest ranked teams that did not claim an automatic spot.
2017 NAIA Football Championship Series – First Round Schedule
Saturday, Nov. 18 | Campus Sites
Game 1 – Benedictine (Kan.) (9-2) at Saint Francis (Ind.) (10-0)
Game 2 – Concordia (Mich.) (9-1) at Reinhardt (Ga.) (9-0)
Game 3 – Sterling (Kan.) (9-2) at Morningside (Iowa) (11-0)
Game 4 – Southeastern (Fla.) (8-1) at Lindsey Wilson (Ky.) (10-0)
Game 5 – Dickinson State (N.D.) (9-1) at Southern Oregon (10-0)
Game 6 – Georgetown (Ky.) (8-1) at Baker (Kan.) (10-1)
Game 7 – Northwestern (Iowa) (9-1) at Langston (Okla.) (10-0)
Game 8 – Grand View (Iowa) (9-2) at Saint Xavier (Ill.) (9-1)