KANSAS CITY – Curtis Jones found Michael Harris twice in the closing minutes and Harris connected to extend Langston's lead to just out of reach of Biola.
The Lions won their first NAIA Division I Men's Basketball Tournament game in their fifth trip to the tournament, holding off Biola (Calif.), 78-76, in Municipal Auditorium.
Harris scored the final five points of the game for Langston, as he hit shots both inside and outside the arc. The senior finished with a game-high 22 points.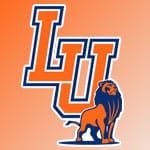 LU (23-9) had four players score in double figures. Terrell Jones put in 20, Daryle Morgan, Jr. had 14 and Curtis Jones scored 10. Curtis Jones also had eight assists, including the big two at the end, and four rebounds.
Dakari Archer and Trevor Treinin each scored 16 for Biola, who finished the year at 26-6.
Just eight minutes into the game, Langston trailed by nine, the largest margin of the game for either team, at 20-11. The Lions then went on an 11-2 run to knot things up at 22-all.
Langston then built a lead of its own and held a 46-40 advantage at halftime.
Biola came right back and scored the first nine points of the second half and the two teams stayed within four points of each other through the remainder of the game.
The Lions finally regained the lead they would hold on Terrell Jones' short-range jumper, which put LU up 72-70 with 4:21 to go.
Langston shot better than 51 percent from the field (27-of-52) and 50 percent from the three-point line (9-of-18). Harris was 3-of-3 from long range.
Langston will next face Dillard (La.) on Friday at 12:30 p.m. CDT.