Langston looks to start a new tradition in softball in 2017.
LU will be host the school for the HBCU Classic to be played at the ASA Hall of Fame Complex on March 3 and 4, 2017.
Donnita Rogers, director of athletics at Langston, and softball coach Hosea Bell put the idea together last year and have been working on it since.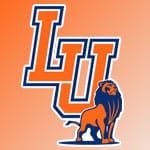 "When I took on the job as the new director of athletics, I interviewed all the coaches and talked about upcoming ideas and possible fundraisers to increase our marketing and exposure opportunities," Rogers said. "I talked with Coach Bell and he came up with a good idea about facilitating some kind of tournament in which we hosted HBCU colleges at the Softball Hall of Fame."
Bell said that there was interest from other coaches of teams Langston competes against as well, to have a tournament there.
"We're going to call it the HBCU Classic and right now we have 11 teams committed," Bell said. "They're all from Division I historically black colleges all the way down to NAIA and everything in between."
The ASA Hall of Fame Complex hosts many events, national and local, including the OSSAA high school state championship, the ASA/USA Slow Pitch Championship Series, the World Cup of Softball and most recently, the NCAA Women's College World Series, which was won by the University of Oklahoma.
Giving student-athletes a chance to play at this particular site went into thinking toward this event.
"Especially at the NAIA level, most of our softball teams will never have the opportunity to play at a facility such as that," Rogers said. "And we thought that it would be an awesome opportunity for HBCUs to get some more shine, so to speak, on softball.
"We hope that more minorities will take an interest in the sport. And we think that since the softball hall of fame is right here in our backyard, that we need to try to utilize that to shine some more exposure on our historically black colleges and universities."
Rogers also pointed out that the Sooners' national championship run stands out as an example she would like others to see.
"I'm so excited for the University of Oklahoma and how they represented the state. And there are two African-American players on that team that did a phenomenal job.
"And we are just hoping that not only opportunities like that, but that this softball classic will make softball more appealing to more African-American young ladies."
Teams that have committed to play in the Spring 2017 event are: Arkansas-Pine Bluff, Grambling State, Huston-Tillotson, Jarvis Christian, Langston, Lincoln, Prairie View A&M, Rust, Southern, Talladega and Texas Southern.