The Langston Lions have won four consecutive Central States Football League titles and the coaches and sports information directors in the league think they will push that streak to five.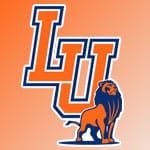 The CSFL preseason poll was released with Langston at the top receiving 12 of 14 first-place votes.
Southwestern Assemblies of God was in second and took the other first-place votes. Bacone was ranked third.
Langston brings back Mark Wright, Jr. at quarterback, who has not lost a league contest since taking the starting role midway through his freshman season in 2013.
Complete poll:
Rank – School – Points – (First-place votes)
1. Langston 60 (12)
2. SAGU 52 (2)
3. Bacone 37
4. Arizona Christian 34
5. Wayland Baptist 33
6. Lyon 19
7. Texas College 17