Langston hung on down the stretch to survive and advance in the NAIA national tournament.
The Lady Lions (28-3) defeated Pikeville (Ky.), 80-71, Wednesday and move into the second round to face the winner of Loyola (La.) and Great Falls (Mont.) on Friday.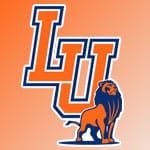 LU had a solid first half and steadily built its lead to 13 points at the intermission. The lead grew to 17 at 49-32 less than two into the second half.
But Pikesville would not go away and throughout the second chipped away slowly and surely. The Bears got to within three points at the 2:51 mark, 72-69, on free throws from Jamie Castle
T'Keya Mason was one of four Langston players in double figures and had a game-high 19 points. She also had eight assists and was 4-of-4 from the line with clutch free throws down the stretch.
Morgan Lee recorded a double-double with 14 points and 10 rebounds. Lulu Perry scored 15 and Lynette Holmes put in 13.
Khalilah Quigley had 19 points in the loss for Pikeville.
Langston had only six steals and turned the ball over 14 times, but forced bad shots from the Bears (25-of-73) while shooting better than 46 percent as a team.
The Lady Lions need to win five games in six days to win the title and have now won five straight after taking the Red Rive Athletic Conference postseason tournament championship.