The Langston Lions are on a four-game winning streak and have moved up two spots to No. 23 in this week's NAIA Football Coaches' Top 25 Poll.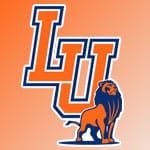 The Lions (5-3, 3-0 CSFL) defeated NCAA Division II Oklahoma Panhandle, 38-17, on Saturday.  This is second win this season against a D-II opponent.
LU opened the season in the 23rd spot, as the coaches put them there in the preseason edition of the poll.
Langston has two games remaining on the schedule and both are at home.  Southwestern Assemblies of God (3-5, 3-0) comes to W.E. Anderson Stadium on Nov. 8 and Bacone visits on Nov. 15 for the season finale.
LU and SAGU are both 3-0 in league play and, with every other team in the conference owning at least two league losses, the winner take the Central State Football League title for 2014.
If the Lions close out with wins, it will mean a six-game winning streak.  Langston finished 2013 on a six-game streak, but was ranked No. 21 in the final regular season poll and just missed the playoffs.