The Langston athletic department launched a new look to the program's website on Tuesday.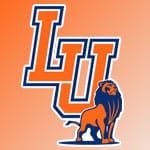 The renovation to the Lions' site was much-needed and will help to bring more attention to the athletic programs at the school. It has an easy-to-use format and the launch of the new look is timely to correspond with looking to find information about the Lions' men's and women's basketball teams strong seasons.
Langston's new site is powered by SIDHelp and can be found here: langstonsports.com SIDHelp has produced athletic sites for more than 150 colleges and more than 25 conferences, including the Red River Athletic Conference, of which Langston is a member.