LANGSTON – Although Langston had won 10 of the last 11 in the series with Bacone, this game has had a rivalry feel of late. Saturday's matchup between the two kept that theme going.
And it came down to the final minute.
Juan Carpio's 20-yard field goal with 50 seconds remaining gave Langston a one-point advantage and Lions rallied for a 33-32 victory over the Warriors.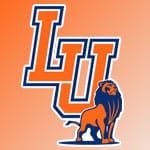 Bacone (2-5, 2-2 CSFL) got on the board first, taking its first possession 75 yards in for a score. Trey Seward's first carry of the afternoon went for 22 yards and capped the drive with a touchdown.
It was the first of three touchdowns for which Seward was responsible on the day – one rushing and two passing.
Langston's Kievon Jackson matched that touchdown output with two rushing and one receiving touchdown for the Lions. His 49-yard TD reception from Mark Wright Jr. on LU's first possession knotted the game at 7-7.
The scoring went back and forth and Bacone took a five-point advantage into the intermission. Seward found Grayland Dunnams from seven yards out with :23 left in the half as BC retook the lead at 26-21.
The Warriors' defense forced a punt from Langston (3-2, 1-1 CSFL) on its first possession of the second half, which was returned by Erik King 92 yards for the score.
Although the conversion was no good, it gave Bacone an 11-point lead at 32-21, its largest lead of the game. But it would be the last time Bacone scored.
Carpio made the first of two made field goals for LU later in the third quarter to pull the Lions to within eight.
The teams traded the ball and then Jackson carried in a 27-yard touchdown with 1:13 left in the third. But the two-point conversion attempt to try to tie the game did not succeed. 
Bacone had three possessions in the fourth quarter and controlled the ball throughout, but couldn't punch it in for another score.
On Langston's last drive, the Lions moved the ball 54 yards on nine plays, getting it to the BC 3-yard-line. Carpio's kick was true with less than a minute remaining, giving his team the 33-32 lead, which it held.
Wright was 10-of-17 passing for 116 yards, two touchdowns and one interception in the win. Jackson had 15 carries for 69 yards.
Seward led the way on the ground and through the air for Bacone. He had 15 carries for 158 yards rushing and was 11-of-20 passing for 113 yards.
Langston goes back on the road on Saturday, Oct. 22, to Waxahachie, Texas, to take on Southwestern Assemblies of God.
Bacone will be on the road next week as well, taking on NCAA Division II opponent Eastern New Mexico in Blackwater Draw, N.M.