FORT WORTH – At the inaugural Sooner Athletic Conference Football Media Day on Thursday, the preseason football poll was announced with OPSU predicted to finish fourth in the league.
Aggies' linebacker Nathan Leithead also received an individual honor, recognized as the Preseason Defensive Player of the Year.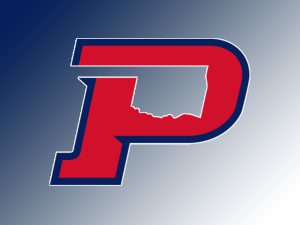 The junior from Colorado Springs led his team in tackles at 69 and had 10.5 tackles-for loss in 2017, forcing two fumbles and bringing in an interception. He shared his thoughts about the accolades and spoke of how far he has come in his time in Goodwell, spreading the credit to those who play on his side of the ball.
"It's just an honor," Leithead said. "For me, I've been working hard to be a better player. I came in as a freshman and I was not ready for college football. But I didn't go home last summer, I've been working hard.
"And it's a testament to my teammates – the lineman taking up the (opponent's) offensive linemen so I can go make plays. The coaches helping me get ready for the season. Coach Gib, Coach Walker, they've been helping me to get ready and helping me to develop."
The Aggies finished the season last year at 7-3. Leithead addressed what it takes to produce success in Oklahoma's panhandle.
"Through the offseason, we just worked really hard. We had a lot of guys sacrificing. We have a lot of guys working full-time jobs while taking full-time classes to stay on campus. Waking up at 4 a.m. to go workout, going straight from workouts to go to where we work and afterwards going to play 7-on-7 and doing agility drills. We're working hard."
Leithead is employed at Seaboard Foods, a pork processing plant in Guymon.
"I work on the farms, namely the lagoons. After I workout, I shower to go work with the lagoons, which is a lot of fun. But it pays well and I get a chance to be the best player I can be."
But it's the work ethic that is displayed by his teammates that gives Leithead reason to be optimistic about the team's chances to success this year. More than 70 players stayed around Goodwell for the off-season workouts to prepare themselves to the 2018 campaign.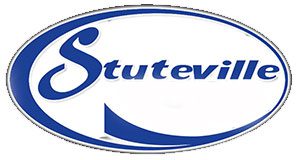 "I'm just expecting us to come out and play hard," Leithead said. "We're going to be aggressive. We're going to show how we've been working and sacrificing and willing to do things other people are not."
Leithead approached the media at the gathering in downtown Fort Worth with humility and the soft-spoken linebacker said he enjoyed the event.
"I've never been a part of something like this (Media Day). It's truly special. It was a great event and a lot of fun.
"I'm just looking forward to getting better and making myself the best player I can best and working with my teammates and getting to play alongside some of the best guys I've ever known. They work hard and I'm really honored to get to be a part of this whole thing."