The Southwestern and Central football teams are getting an extra game in 2015. And now they will be getting extra exposure.
In a release Wednesday, the Great American Conference announced that it has entered an agreement with ESPN to carry the Live United Texarkana Bowl on its streaming service, ESPN3, and via the WatchESPN app.
"Having a GAC presence on WatchESPN is another growth step for our league," GAC Commissioner Will Prewitt said.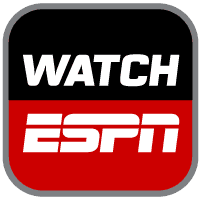 "We feel like our existing championship streaming package via the GAC Sports Network already ranks among the best in Division II.  Partnering with a worldwide brand like ESPN pushes the ability to publicize our institutions and student-athletes to a higher level."
JBM Productions will serve as the production crew for the selected broadcasts. JBM Productions has provided coverage for all GAC events – streamed on the GAC Sports Network – since the league's inception in 2011.
"We are excited to partner with ESPN3 and WatchESPN to help grow the exposure of the Great American Conference," JBM Productions Owner Jason Moyer said.
"ESPN has established itself as a leader for online streaming and we can not wait to deliver the best of the GAC to a national audience."
The Live United Texarkana Bowl airs at noon on Saturday, Dec. 5, from Texarkana Arkansas Razorback Stadium.
In addition, ESPN3 will be streaming the semifinals and finals of the 2016 GAC Basketball Championships.
The men's and women's semifinals will take place on Saturday, Mar. 5, from Bruin Fieldhouse in Bartlesville, with the title games set for the following day, beginning at 1 p.m.
Michael Westbrook and Joey McWilliams will handle the broadcast duties for these events.