Langston Athletics
Kyle Taylor, Director of Sports Information
GOODWELL – Kameron Mack posted a season high 26 points and 14 rebounds as the No. 12 Langston Lions held off Oklahoma Panhandle State, 99-89, on Saturday in a game that featured seven ties and 11 lead changes.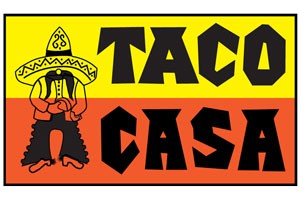 Mack finished the night hitting 11-of-18 including three-of-five from three-pointer with 14 boards in 30 minutes of work. Jorori Coleman was right behind with 24 points on seven-of-15 shooting as the Lions improved to 18-5 overall and 10-5 in the SAC. Alfonzo Anderson narrowly missed a double-double with 17 point and nine rebounds and Jerami Graced pumped in 10 points.
The Lions are now tied for second in the SAC standings after today's win with John Brown University.
Langston controlled the game early, leading by as much as 11 at the 13:29 mark in the opening half. The Aggies managed to chip away at the Lions lead to enter halftime in front of Langston 41-36. OPSU to push their lead to six when Langston countered and tied the game on a three-pointer by Coleman at the 10:43 mark.
Knotted up at 64-64, the Lions took control with a 21-10 scoring run that ended with Grace nailed a three-point bucket to put Langston in front 85-74 with 3:24 remaining. The Aggies were unable to get closer than six points the rest of the way, sealing the 99-89 Langston victory.
Collectively, Langston finished the day at 49 percent overall (35-of-71), 11-of-26 from three-point range and 18-of-26 at the charity stripe. OPSU managed to knock down 44 percent (30-of-68) and were led in scoring by Breiman Alexander's 21 points.
Langston (18-5, 10-5 SAC) returns home to face the University of Science and Arts of Oklahoma at C.F. Gayles Fieldhouse on Thursday, Feb. 7. Game time is set for 8 p.m.