KANSAS CITY – The Evangels never trailed against the top seed in the Duer Region, but that doesn't mean things didn't get tight on Friday.
Mid-America Christian opened with a 24-5 run in the first seven minutes to take a solid lead over Biola and held on through a furious comeback to come away with an 88-80 win in the second round of the NAIA Men's Basketball National Tournament.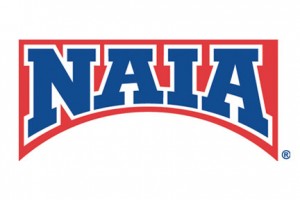 Led by Jerrick Massenburge, who had 14 of his 17 points in the first half, MACU (25-9) opened up a 49-30 lead headed into the intermission. The advantage grew to 21 points with less than 16 minutes remaining, when the Eagles started to climb back into the game.
The Eagles put together a 22-4 run to put the score at 63-60 midway through the second half.
Evangels coach Josh Gamblin recognized his team's ability to keep its composure.
"We really weathered the storm," Gamblin said. "The boys really kept their heads during that stretch and didn't let it get to them.
"They hit some big shots when we needed them, too."
Bryon Miller was one of those to knock in key baskets. Miller, who had 21 points on the day, drained a three-pointer to move the score to 66-60 and keep the Eagles at bay.
When Biola got to within two points at 69-67 at the 6:42 mark, it was a Miller free throw that started an 8-0 run with which MACU ultimately distanced itself from Biola.
"Devonse Reed was big on the day. And we had important baskets from Miller and Massenbruge and (Nick) Tate, as well. Our team played well as a team."
Reed put in a game-high 27 points and Tate had 10 to go with 10 rebounds and four assists.
The Evangels move on to the Elite Eight with a chance to advance into the NAIA Fab Four for the first time in school history. MACU won twice in the national tournament last year before falling, 78-66, to Westmont.
This season's quarterfinal opponent is Cumberlands (Ky.). The Patriots are 24-11 and have already defeated a team from Oklahoma in this year's tournament, dispatching Langston, 80-78, in overtime in the first round.
"They are well-coached," Gamblin said. "They play with a lot of maturity. It will be a tough challenge."
MACU and Cumberlands are set to tip at noon in the Municipal Auditorium on Saturday.