The Evangels won one – actually 800 – for coach Willie Holley, but they didn't stop there.
Mid-America Christian is now on a six-game winning streak and have climbed eight spots in the latest NAIA Men's Basketball Coaches' Top 25 Poll to No. 17 in the country.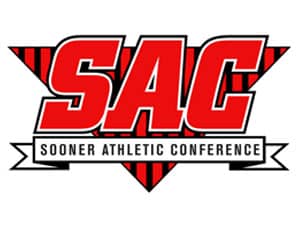 After a loss to NCAA D-II opponent, West Texas A&M, to start the new year, MACU won four straight to get the 42nd year coach his 800th victory.  But the Evangels have continued the winning and are now 14-6 overall and more importantly 7-1 in the Sooner Athletic Conference.
MACU had a 17-point win on Saturday over the other Oklahoma school currently ranked in the top 25.  The Evangels defeated Oklahoma Baptist, 92-75, in the Gaulke Center.
Mid-America Christian hosts USAO on Thursday and travels to Waxahachie, Texas, to take on Southwestern Assemblies of God on Saturday.
Oklahoma Baptist was ranked eighth in last week's poll, but suffered two double-digit losses last week and dropped 12 spots to No. 20.
The Bison host No. 9 Wayland Baptist on Thursday and meet Southwestern Christian in Bethany on Saturday.