SE Athletics
Matt Thomas
DURANT – Southeastern hit its first 11 three point shots and featured a pair of 20-point scorers on its way to a commanding 85-58 win over Arkansas-Monticello on Thursday night in Bloomer Sullivan Arena.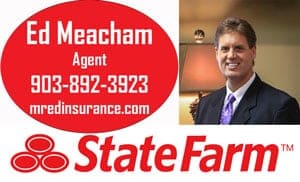 The win lifts the Savage Storm to 10-2 overall on the season and 5-1 in Great American Conference play as they welcome Southern Arkansas to Bloomer Sullivan Arena for a Saturday afternoon matchup at 3 p.m.
"We know we're a good shooting team," said head coach Kelly Green, "As long as we continue to take good shots. That's what we talked about with the guys. We've just got to continue to shoot good shots. The ball's going to fall. We know what we are. We just have to continue to be what we are. And whenever it's not falling, we've got to do something with the defense end, we've got to rebound the ball better, we've got to get out in transition, we've got to spread out and run down the floor."
Kellen Manek put together a season-high offensive effort with 27 points on the strength of five threes, and one of his best all-around stat lines to lead the Storm as he added a game-high eight rebounds, chipped in six assist, blocked four shots and snagged a pair of steals.
Bobby Johnson connected on 5-of-7 from beyond the arc and finished with 21 points in the effort, while adding six rebounds and a pair of assists.
Jett Sternberger followed with 11 points and matched Manek's game-high of eight rebounds, while Kyle Lesliecame off the bench and finished with 10 points.
Adam Dworsky finished with eight points but handed out a game-best 11 assists and grabbed a pair of steals, while RJ Weeks turned in eight points and dished out four assists.
Southeastern's first-half effort was nearly one for the record books, opening the contest with 11-consecutive threes made, two shy of the NCAA Division II record of 13, and finishing the half shooting 76.0 percent from the field and 85.7 percent from beyond the arc on 12-of-14 shooting.
UAM would score the game's first bucket, but less than a  minute later Manek would answer with his first three of the night, and the first of three-straight which would push SE out to a 9-2 lead early.
SE was unable to pull away in the early going as the Boll Weevils found an answer for the Storm shooting in the opening minutes until SE mounted a 15-7 stretch to turn a five point lead into a 34-21 advantage with 8:37 to play in the half.
That lead would never sink below double digits and the Storm would close the first half on a 13-4 run to take a 52-33 lead at the break.
Southeastern came out and immediately pushed the lead beyond 20 points to open the second half, and by the 14:24 mark that would hit the 30-point mark on a pair of Manek free throws to take a 66-36 lead.
The Storm edge would peak at 34 points with a Sternberger free throw with 12:55 to play at 71-37, and UAM would answer with a 15-2 over the next five and a half minutes to close the gap to 73-52 with 78:26 to play.
A Dworsky jumper would end that run and Southeastern would push its lead back out to 27 points which would hold up and the final margin in the 85-58 victory.