OklahomaSports.Net wants to take the time on this day of remembrance to recognize an Oklahoma athlete and man who served his country with honor.
Brady Rudolf graduated from Durant High School in 1989, but his passion for service pushed him to serve before he walked in cap and gown.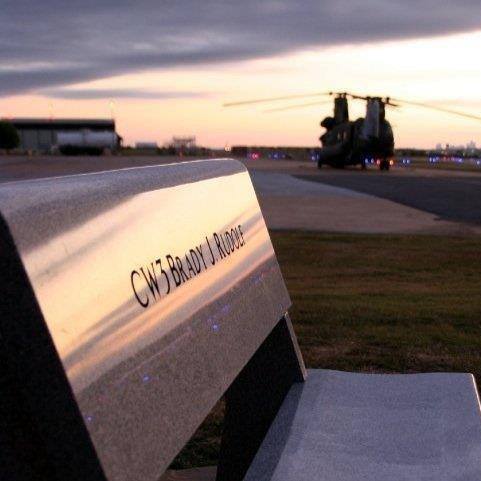 "He wanted to do this since he was 17," said his wife, Jennifer Rudolf. "In fact, his parents signed him in at 17, because it was early. This was something that he just wanted to do."
Rudolf served in the Army National Guard for 20 years and attained the rank Chief Warrant Officer 3. He was assigned to the Lexington, Okla. unit and was a Chinook helicopter pilot.
"He loved the flying part of it," Jennifer Rudolf said. "And he was very diligent about keeping up with his service and putting in his hours. It was something that he would like to have done full-time."
Rudolf was in his second deployment to Iraq in September 2008, when the helicopter he was in went down near Tallil. He was one of seven who died that day in the line of duty. Rudolf was 37.
From 1985-1988, Rudolf was a member of the Durant Lions football team. In 1988, he was recognized on the All-District second team as a strong safety.
David Brese (assistant coach at Durant 1980-1994, head coach 1994-1998) recalled Rudolf as a hard worker whose contributions to the team began on the practice field.
"He was the life of practice," Brese said. "He was always doing things to make practice lively and making sure all of his teammates were involved. You could always count on him to know his assignments and a lot of other people around him, their assignments also.
"But it was great to have him as a part of our team and he was a pleasure to coach."
Rudolf had been to Iraq before, but he chose to go back.
"He actually put in 20 years before he left for his second deployment to Iraq," Jennifer Rudolf said. "And technically he could have retired, but he felt like he was trained and ready and he needed to be with his unit so he was going to do this last deployment."
Rudolf also graduated from Southeastern Oklahoma State University and the University of Oklahoma School of Pharmacy.
In 2012, a scholarship was established in his name at Southeastern for students who have declared Aviation-Professional Pilot as their major field of study. This April, the first Brady Rudolf Memorial Golf Tournament took place at Chickasaw Pointe. It is scheduled to be an annual event and the proceeds go to finance the scholarship fund.
For more information about the event, visit BradyRudolf.com
Rudolf left behind his wife, Jennifer, and three children: Braden, Ty and Nate.
On this Memorial Day, we honor CW3 Brady J. Rudolf.
Thank you, Brady, for your service. You are not forgotten.