From USAO Sports Info.
Josh Araiza, special contributor
CHICKASHA – After a decade in a half in the wings, Vinson Metcalf stepped out into the spotlight this year as the head men's basketball coach at the University of Science and Arts of Oklahoma.
Between becoming a quick fan favorite and a decent first season at the helm, Metcalf reflects on his inaugural year and the journey he took from a 15-year assistant to head coach.
Metcalf said he is pleased with his first season as head coach, noting that bringing in nine players and playing in the Sooner Athletic Conference are both a tough tasks.
"Everything turned out great," Metcalf said. "We ended up going .500. We caught up with the wins as far as in the loss column and for the most part I think the guys did quite well; I was very proud of them."
Going 15-15 in the best small school conference in the country is what Metcalf said he wants as a starting point to build the foundation for finding players to play for the Drovers.
"We have great coaches and players in this league," Metcalf said. "There are a lot of coaches that wish they were 15-15. Now, I have something to build on with that record."
As a first year coach with nine new players, some teams use those factors as an opportunity to go on their own and try to make things work without thought. Metcalf credits his players for never going down that route.
"Overall on the season, I was so proud of our kids that they never quit on me," Metcalf said. "That's what I'm going to take in the future is trying to find kids that won't quit."
Coach Metcalf has built a foundation at USAO that has a bright future to bring the Drovers back to the NAIA National Championship tournament. He said he is grateful for the opportunity and wants to leave his mark as head coach.
"Getting to put my own stamp on a program has been great," Metcalf said. "I wouldn't trade USAO for the world."
The Transition
Metcalf spent 15 years as an assistant before stepping in for long-time head coach Brisco McPherson, USAO's current athletic director, last May.
USAO could not have asked for a better person to fill McPherson's shoes. Metcalf's smooth transition from assistant to head coach this season has helped him learn to progress as a person and as a coach.
"I've evolved and learned you've got to be patient," Metcalf said. "Being able to evolve and sit down with a kid and talk to them individually to find out what makes them tick, what are his aspirations and find out what these kids want in life, you have to be patient."
Metcalf said he is grateful for the chance to coach the Drovers and help young men get an education while improving their abilities in basketball.
"First off, I thank God for allowing me this opportunity," he said. "To give back and help our kids fulfill their dream to play basketball or get an education. That's the most fulfilling part of the job, is watching guys grow academically along with athletically."
Metcalf said he recognizes McPherson's coaching style and willingness to allow him to make important decisions as an assistant as ultimately making the transition from an assistant to a head coach easier for Metcalf.
"My transition … really hasn't been that big of a transition," Metcalf said. "I credit Coach McPherson for allowing me the opportunity for those 15 years as an assistant to do head coaching duties and have head coaching responsibilities."
The Fan Following
Knowing him after his long history at the university, fans flocked to Metcalf, eager to see him spread his wings and make his statement within the program.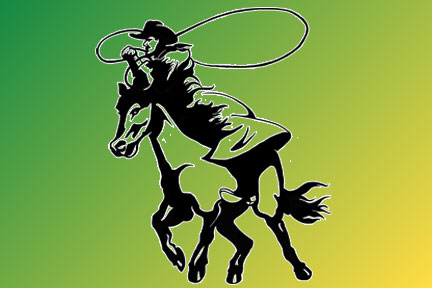 Jessica Jackson, assistant director of communications and marketing and sports information director at USAO, has been working with Metcalf and McPherson since 2009. She witnessed the transition and mentioned the overall joy from faculty, staff and the community after the announcement was made.
"I think he had a pretty smooth transition as well," Jackson said. "He had been eager for this opportunity for quite some time. He was very excited when they made the final decision and gave the job to him, and it was really nice to watch him get that opportunity."
Metcalf's loyalty for 15 years as an assistant is what made the decision rewarding to see.
"I loved it," Jackson said. "We posted the story on Facebook on both the USAO Drovers sports site and then the regular university site, and it got 100 likes on each, which is unusual for us; that's really high."
Jackson also mentioned another example from USAO's faculty and staff meeting at the beginning of the school year, which announces new hires.
"He got the biggest applause when they announced him," Jackson said. "The community is really behind him. I think most people were very pleased with the decision."