Let's look at some the big winners from this weekend:
• Langston Lions
Probably the biggest winners coming out of this weekend are the Lions.
Langston pulled off the come-from-behind victory in Muskogee in a game that was circled on the calendar back in the summer that was as good as advertised.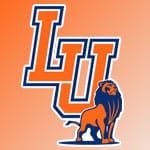 Bacone trailed 33-10 in the second half, but stormed back with 27 straight points to take a 37-33 lead late in the contest.
But Langston's Mark Wright hit Cordara Frazier for a 30-yard TD strike for the game winner with a little more than a minute remaining.
Wright and Bacone quarterback Kyle Kuban each had two passing touchdowns as well as a rushing TD.
And to the victor, go the spoils, as the Lions clinched the Central States Football League title and an inside track to continue the Road to Rome.
Additionally, Wright and LU punter/kicker David DeHarde were tabbed CSFL Offensive and Special Teams Players of the Week, respectively.
• Oral Roberts Golden Eagles
The Golden Eagles halted a personal four-game losing streak to their crosstown rivals with a 74-68 victory in the PSO Mayor's Cup.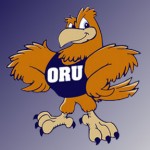 It was the season opener for both teams and ORU received an outstanding performance from newcomer Obi Emegano in his debut in the blue and gold.  The sophomore guard (a transfer from Western Illinois) led his team in points (19) and assists (3) and collected six rebounds.
The Golden Eagles had a big advantage in the rebounding category.  The 45-28 edge on the glass helped ORU put back 16 second chance points to only three for Tulsa.
ORU returnees Shawn Glover, D.J. Jackson and Korey Billbury also each scored in double figures in the win.
Tulsa's Rashad Smith had 19 points in the loss and Shaquille Harrison put in 18.
• Northwestern Rangers
NWOSU took down Southern Nazarene, 62-17, in just another rise on the roller coaster ride that has epitomized the Rangers' season.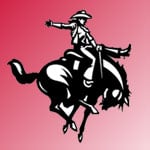 The schedule shows loss, win, loss, win over the last four weeks.  The losses were blowouts (50 and 70 points) and the wins were big (45 points and 4 points – but that one broke a seven-game losing streak).
The Rangers domination of the Crimson Storm was highlighted by emerging stars Javari Liggins and Jarion Tudman, who each had four rushing touchdowns.