• How badly does a team want to get a game in? Badly enough that it would play a game at a neutral site 257 miles from home?  How about a neutral site 643 miles from home?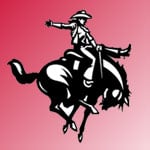 Well, that's what is going to happen today.  The Northwestern Rangers baseball team was supposed to host Northwest Missouri State for a series this weekend.  But weather conditions wouldn't allow it.  Glass Family Field in Alva is covered with snow.  And although the high reached 29 degrees on Sunday, the high for today should be 21 – neither of which is above freezing to allow for a thaw.
So the teams, who will be meeting for the first time, will do so in Canyon, Texas, on the campus of West Texas A&M.  NWOSU is 3-0 on the young season, but still needs to see some action before getting into Great American Conference play.
NWMSU hasn't played even one game yet in 2014.  The Bearcats desperately need to hit the diamond before getting into the MIAA schedule. Their games with Newman set for Tuesday have been canceled and have only two more games on the schedule before getting into league play, and those also have an Oklahoma tie, taking on Cameron in Lawton.
The doubleheader is set for today at 2 p.m.  So what we have is Northwestern Oklahoma taking on Northwest Missouri in northwest Texas.  Props to both teams for making this happen.
• What Marcus Smart did in the stands Saturday night was wrong.  I don't believe this has ever been up for debate.
He has been suspended from participating in any form or fashion with Oklahoma State's basketball team for three games: tomorrow night's matchup in Texas, Part Two of Bedlam 2014 in Stillwater and a road game at Baylor one week from tonight.
Is this fair? I believe so.  Taking away Smart's whole season is as over the top as the SportsCenter coverage of the incident, which resembled the post game breakdown of the replacement officials' mishandling of the Green Bay Packers/Seattle Seahawks game in 2012.  Was there other sports news on Saturday night?  Unless you meandered over to Fox Sports One, you'll never know.  It was news and coverage was deserved, just not that of an election night.
But really, any lesser suspension is simply that – lesser – and not really enough to make the point.  OSU and the Big 12 got it right on this one.
And still, although it really doesn't matter what was said, Texas Tech's "No. 1 Fan" Jeff Orr should be held accountable as well.  Yes, he "voluntarily agreed" to not attend any more TTU games, home or away. Is this enough?  Maybe. But it stands to reason that someone who would label another person a "piece of crap" – to which Orr admitted saying – wouldn't hesitate to use other descriptive terms, though the use of a racial slur has been denied.
Calling  someone a "liar" or telling him he stinks at basketball (edit that as you will) speaks to what a person has done.  Calling someone a "piece of crap" or worse, as the case really may have been, speaks about the very core of a person, which is an assessment that Orr is not qualified to make about Smart.
This is not, and never has been, a First Amendment issue.  No one is going to be imprisoned for his speech. But even with rights come responsibilities.