As the school year winds down, a celebration of students and sports is about to get underway again in northwest Oklahoma.
The 28th edition of the Classic Bowl week of festivities is set for Tuesday, May 31, through Saturday, June 4, in Woodward.
One of its biggest fans sits in one of the highest offices in the state. And he said he would put his experiences at the Classic Bowl among the top of his memories in sports.
Lieutenant Governor Todd Lamb, a 1990 graduate of Enid High School, participated as a player in the second Classic Bowl football game.
"The Classic Bowl is big-time, in every way, shape and form," Lamb said.
He said it was a fair comparison to put the trappings of the Classic Bowl festivities alongside those of a college bowl game.
"I was fortunate and blessed to play college football on the Division I level," Lamb said. "My freshman year, I was playing at Louisiana Tech and we made it to the Independence Bowl. I participated in a weeklong bowl activity schedule in college.
"I didn't know until then that the Classic Bowl mirrors that in so many ways."
Lamb said the event is done well and is one more chance for athletes to have a fun high school experience.
"The Classic Bowl is professional and top notch. It's a great memory.
"And it's just a great opportunity for high school football players, even if they aren't going to go on to play in college, after they graduate to get together one last time in the summer to represent their schools, represent their hometowns and represent their states and go to Woodward, America, and have a really good time together and a good bonding experience."
Lamb said the event has grown more each year. The theme with the logo this year is "Nearly Three Decades of Excellence." And Lamb has witnessed that first-hand as more than just a player.
"I played in Classic Bowl II. I used to be an OSSAA certified official and I officiated the Classic Bowl a few times and I've gone back to speak at the banquet. I've been involved in the Classic Bowl over the years in a number of different capacities. And I've taken my son back to see it.
"I don't know of too many places where they parachute in the game ball out of an airplane and have fireworks – maybe the Super Bowl, the national championship game and the Classic Bowl. That's big-time stuff."
The lieutenant governor was also quick to give recognition to the people who bring the event together.
"The town of Woodward does an extraordinary job of making sure it grows every year. They invest in it and they really showcase."
Lamb spoke of many enjoyable memories that the Classic Bowl experience provided for him. But there was one memory that seemed to elude him.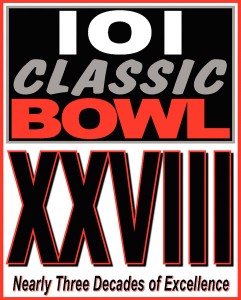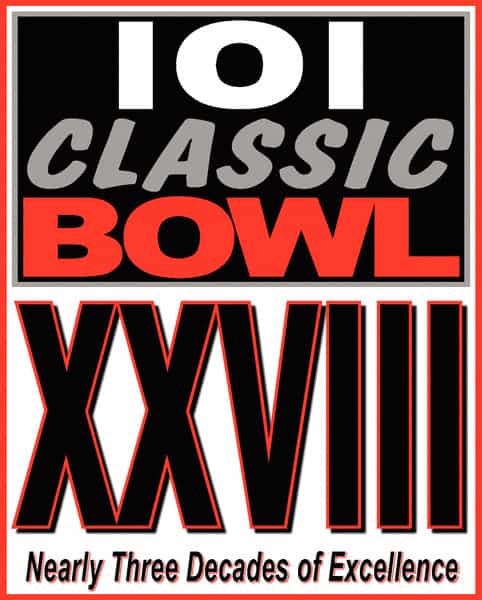 Who won the year he played.
"I cannot remember," Lamb said after a long pause.
"But to show you what it meant to me, I have in my closet – and I don't dust these off and go out into the backyard and run routes all over again and try to live in the past – but I have my Enid High jersey in my closet. I have my college football jersey in my closet.
"And you know what else I have? I have my No. 11 Classic Bowl jersey in my closet.
"It's just because it's a great memory and I enjoyed my time out there. And I think it helps that I still feel tethered in some capacity. And I still view it and speak at the banquet and go to the parade and all of that."
"It's just a very unique experience that I don't if it's copied in too many different locales anywhere."