For the first time in a long time – since probably 1989 – I didn't create or enter a competition with an NCAA Tournament bracket.
But I filled one out anyway.
And because I didn't put it into a computer somewhere, there's no record to show it off, if it winds up doing well.
So, here's the proof. Granted, there is a weekend of games that has already past, but I promise there are no eraser marks.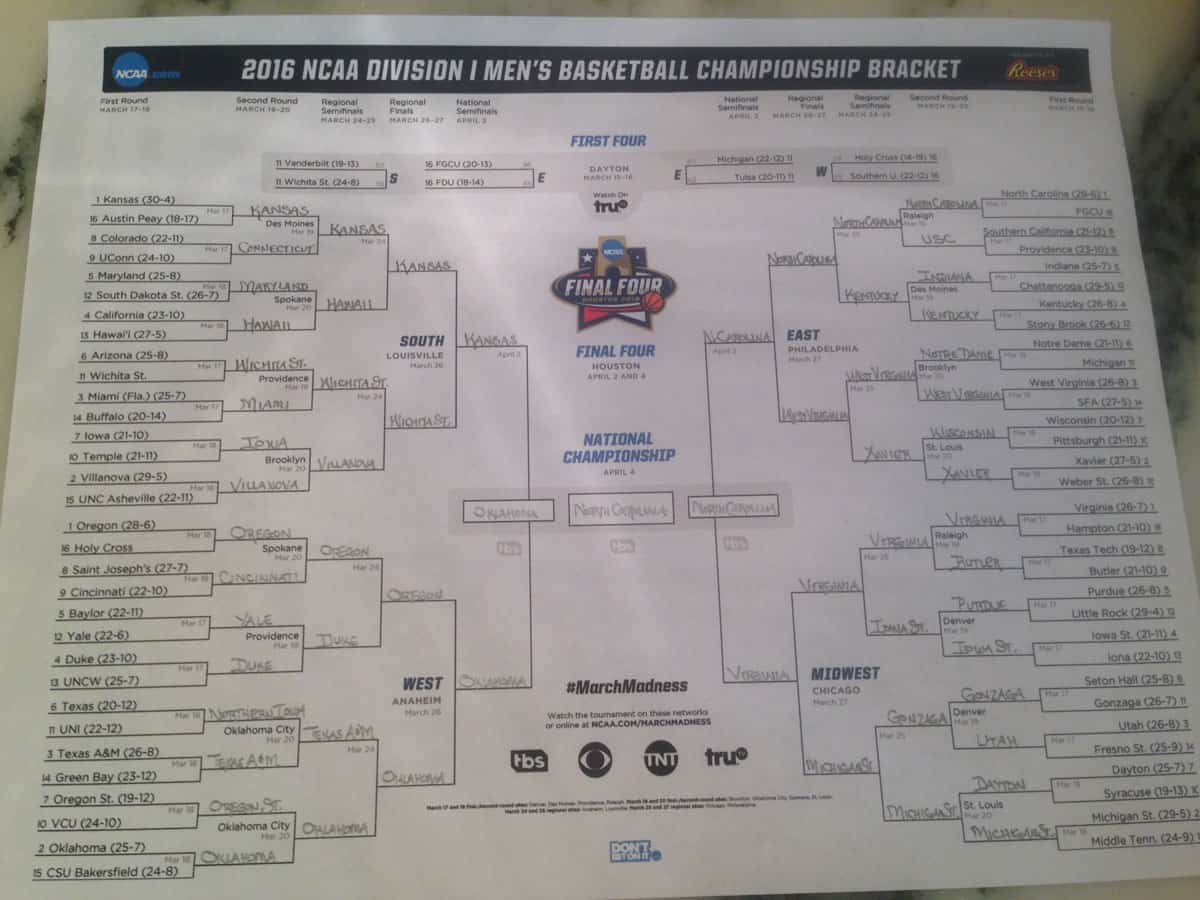 Three No. 1 seeds and a No. 2 seed – obviously Oklahoma. And I still have five of the Elite Eight.
Just for posterity.