It's a big decision to move from the NAIA to the NCAA.  It's that way in 2012, when there will be only so many schools chosen from a large pool. And it was that way back in the '90s when, although more schools were taken in, there were still many changes to the way an athletic program, and even the entire university, goes about its operation.
Southeastern was one of four Oklahoma schools that made the jump in the mid-1990s, along with East Central, Northeastern State and Southwestern.  All four schools were accepted into the Lone Star Conference.  SOSU's first year, the provisional year, was in 1996-97.
Keith Baxter has seen this school's story in D-II unfold from more than one angle.  In the '90s, he was an assistant coach at Southeastern's football program; he is now the Director of Athletics.  He said of the process that things are tougher now for applicants.
"They've limited how many schools get in," Baxter said.  It's much harder today to get in than it was in 1996 when we got in.
"Obviously, the more teams that join, the more saturated Division II becomes and the NCAA has to limit how many they allow.  Geography and how many teams are competing within a region are among the things that go into the selection process – the region and conference you might compete in, the ease of travel in that region to accommodate your schedule.  That's part of the reason it has become more difficult."
Limitation for inclusion in D-II is new to the process as well.
"Last year, the NCAA did something they had never done – they set a number on how many teams they would let in," Baxter said.  "And there were some quality institutions that weren't allowed in that probably could have made that transition."
"And by all indications, the number of those included will probably stay the same this year."
But with all of the challenges that a university might face in applying with the prospect of not making it, Baxter said that Southeastern made the right decision to make the move.
"I think our leaders at the institution at the time had great foresight to see what was coming," Baxter said.  "The NAIA was becoming less and less of a football affiliated organization and our football schedules were getting to be more and more difficult to fill.
"We joined Division II and the Lone Star Conference and had, I believe, great success in the 15 years that we were in the conference.  We won a national championship in baseball and played in the title game in women's basketball. We competed in the national playoffs in football and won numerous conference championships in other sports.
"I think we did well in the Lone Star and it prepared for our move to the Great American Conference."
SOSU, along with ECU and SWOSU, joined six Arkansas schools to form the GAC in 2011.  NSU was an independent in 2011 and joins the Mid-America Intercollegiate Athletics Association this fall.
YOU'RE NOT ALONE
The first expansion school to the GAC is Southern Nazarene.  And SNU is finding out that schools that make the move to D-II don't have to go through it alone.
"That transition from NAIA to NCAA Division II is a difficult one and it's getting to be more difficult by the day," Baxter said.  "We're actually in the process right now of helping Southern Nazarene, who was accepted into D-II status and is in its provisionary year."
And Baxter said that the cooperation is not just interschool, but intra-school.
"When you become Division II, it really is a team effort," Baxter said.  "You have people in financial aid, people in the registrar's office, people in recruitment because of all of the legislation – it's like a law book.  Well, it is a law book, basically.
"There are so many rules.  If we do this, then they have to do that.  If this piece moves, then another piece has to move accordingly.  And if it's not a team effort, throughout the campus, not just in your athletic department, then you face some very serious challenges and serious consequences as a result of it."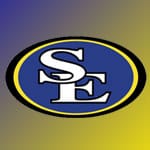 But even with all of those rules, Baxter said that Southeastern would always do what it takes to abide by the rules.
"There is a lot of legislation and we will always abide by the legislation," Baxter said.  "We will always be honorable. But we also want to use that legislation to our benefit.
"The hot phrase, though, with the NCAA that you don't want to hear is 'a lack of institutional control.' That's a very serious label.  And it affects the institution as a whole, not just in athletics.
"And we're talking about so many things with Southern Nazarene that you just don't think about every day, like how many times a coach can pick up a phone and call a recruit.  How many contacts can you have? When can you go watch them and when can they come on campus?"
Baxter said the mindset has to change with the D-II status.
"You have to change your mode of thinking because NAIA rules are so much different," Baxter said.  "From the recruiting to eligibility to admissions to the whole gamut. If you don't have your institutional team in place, there is a good chance that you could slip up and have a major or a minor infraction and in the worst-case scenario could cost a young man or young lady her eligibility.  And we would never want to be the cause of costing someone that."
Things don't have to go wrong, though.  Baxter said a university just needs to prepare itself.
"The biggest thing in the transition is informing and educating your staff of all of the rules and the legislation that occurs in the NCAA," Baxter said.  "And documentation – you need to document, document, document.
"The schools that can do these things will make the transition pretty easily.  The others who have the mentality that 'we've always done it this way' find out that won't work, because it's totally different than the NAIA."
IS DIVISION II WORTH IT?
So do the benefits justify the efforts?
"There are definite benefits to being in the NCAA," Baxter said.  "You derive some insurance benefits.  There is a higher prestige.
"And financially.  Also, the financial benefits are two-fold.  The NAIA membership fees are much higher.  And qualifying for the NAIA playoffs, which should be a reward for the schools, can turn into a burden because there was minimal or no reimbursement for the cost of travel.
The NCAA does allow for reimbursement the student-athletes and the travel party."
Southeastern just finished its 15th season in D-II, after that transitional year.  And Baxter said the move was definitely the right decision.
"It's really a no-brainer to want to move to the NCAA," Baxter said.
"That's not to say anything bad about the NAIA.  We enjoyed success in the NAIA and it had its time.  And there was probably a time when the NAIA may have been more flashy or visible than the NCAA.
"But today it's the NCAA and that's where people want to be."
Photos: Devon Energy and SOSU football by Joey McWilliams. SOSU women's basketball by Dan Hoke.