SCU Sports
Matthew Stephens, Sports Information Director
GREENVILLE, S.C. — Southwestern Christian University senior Michael Lowe was named NCCAA Baseball Player of the Year Wednesday.
Lowe, a native of Jones, Okla., helped lead SCU to its second straight season with 40 wins or more. He was also named a first-team NCCAA all-American for the second time in his SCU career.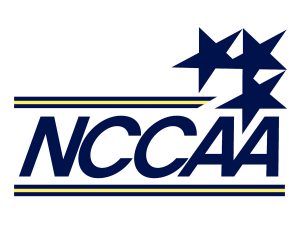 The senior first baseman notched a team-best .418 batting average during the 2017 campaign. He slugged .667 with 23 doubles, eight home runs and three triples. Lowe led the Eagles in runs batted in for the third straight season with 62 RBIs.
Lowe finishes his SCU career as the leader in most offensive categories including batting average (.388), RBIs (179), doubles (61) and home runs (18).
Lowe went 11-for-19, hitting .579, in six games at the NCCAA World Series and drove in seven runs on four doubles and one home run. For his efforts in the World Series, Lowe was named to the all-tournament team.