NEO Sports
Monty Franks
COWETA — Back-to-back shutouts by freshman pitcher Olivia Prather carried the Northeastern Oklahoma A&M College Lady Norse to their third straight Women's Division 1 District B-Region II Softball Tournament at the Coweta High School Softball Complex.
Just like last season when NEO squared off against Seminole State College in the championship game, the Lady Norse earned a 6-0 shutout over the No. 6 nationally ranked Lady Trojans. With the loss, coach Amber Flores' Lady Trojans finish 47-15 on the year.
Seminole advanced to the championship rematch with a 6-2 victory at noon Sunday in the loser's bracket finals.
Finishing the regular season ranked No. 17 in the nation, the Lady Norse carry a 42-8 season record to St. George for the double elimination tournament.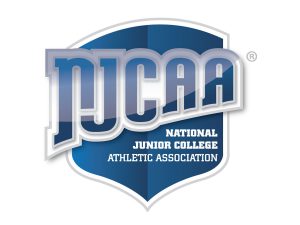 NEO won their second consecutive Oklahoma Collegiate Athletic Conference title with a 28-4 overall mark.
Representing Region II, the Lady Norse travels to St. George, Utah, May 17-20, to compete in the National Junior College Athletic Association Division I National Tournament at the Canyons Complex.
While winning their eighth straight game during the past two regionals, the Lady Norse has won 16 total crowns in the 40-year history of the tournament.
Hall of fame head coach Eric Iverson has guided the Lady Norse to six regional titles in the past seven years and nine total during his 21-year career at NEO.
Olivia Prather (5-7 from Liberty, Missouri) won all four games played by NEO during the six-team double elimination tournament. She is 22-3 on the season.
"She threw every pitch for us during the regional tournament," Iverson said. "She gave a solid performance in the circle and we won the game in the dirt."
After battling Seminole to a scoreless tie through the first three innings, NEO sophomore shortstop Libby Morris drilled a 0-2 pitch over the left field wall to start the top of the fourth inning.
"For several years now we've been selling our program with the idea that 'you win with character,'" Iverson said. "I don't know any better example of that philosophy than the members of this team.
"People doubted us because they would see our offense go stagnant sometimes," Iverson said. "But, we would still find a way to win.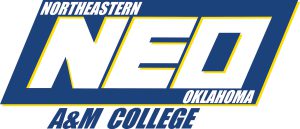 "We may not have a quality pitching start, and we'd find a way to win," Iverson said. "Early in the regular season we got swept down in Temple, Texas — 5-0 and 6-4 — but we came back and I think a lot of people were thinking that we were a program, that because we had lost a few Division I players in the last few years, that they are going to be down," Iverson said. "They thought this was the year to get us, but they underestimated our character."
An example of NEO's team character came in the top of the fifth inning against Seminole. With two outs, a single by Jordan Wharton, a walk to Hailey Seago and a two-run triple scoring both Wharton and Seago by Rachael Haberman started a five-run outburst.
Lena Sanders singled to center scoring Haberman for a 4-0 margin. Peyton Tellez doubled to left-center scoring as Sanders crossed home plate. Maci Willingham singled scoring Tellez for a 6-0 Lady Norse cushion.
Olivia Prather singled handedly worked her team out of a bases loaded and one out situation in the bottom of the fifth inning. Dru Collins singled to start the inning. After Daniela Garzon reached second base on an over throw by NEO third baseman Annie Fluman, Dagan Lampkin popped out to Fluman.
A pitch to fill the bases hit Seminole pinch hitter Rayna Harjo. But Olivia Prather induced Karlie Velasco to strike out and Morgan Palmer to fly out to Tellez in left field to end the threat.
"Olivia was really good the whole tournament," Iverson said. "She just threw a 1-0 shutout against No. 3 seed Connors State late Saturday night.
"She got out of an extremely tough, stressful pitching effort against a good-hitting Connors State team," Iverson said. "Then, she turns around 16 hours later and throws another shutout.
"It was unfortunate that we didn't throw Rylee this weekend — sophomore Rylee Willmon from Luther —," Iverson said. "But, Seminole has a lineup full of slap hitters and draggers and one of Olivia's strengths this year has been to get out of the circle really well.
"Not only did "O" pitch well, but her ability to get out of the circle and field her position changed Seminole's hitting strategy," Iverson said. "They were forced to swing away and I think that was uncomfortable for them."
Olivia Prather struck out eight, walked two and hit two batters in seven innings.
"She's high competitive and every day she wants the ball and isn't afraid to be in the circle," Iverson said. "She's just very intense."
Facing Connors State (38-14) in the winners bracket finals in a game that was two hours late in starting Saturday night, Olivia Prather struck out eight and walked three while facing 26 total batters.
Connors opened the tournament with a 1-0 victory Thursday afternoon over Rose State College. The Rose State Lady Raiders (27-31) lost 6-3 to Northern Oklahoma-Tonkawa Thursday night in an elimination game.
The only hits she allowed were back-to-back singles by Paige Westover and Mikey Nelson with two outs in the first inning, Michaela Phillips in the fourth inning and Raney Johnson in the seventh.
Along with Seago's home run (4), the Lady Norse received a double from Shelby Prather and a bunt single by Tellez.
NEO earned a 4-1 victory in Friday's winner's bracket semifinal over No. 6 seed Carl Albert State College (26-22).
Olivia Prather allowed one run on singles by Makenzie Flewellen, Emilee Jamerson and Nikki Harrison in the top of the third inning. She struck out seven and walked three.
NEO grabbed a 2-0 lead in the bottom of the first inning on singles by Shelby Prather, Libby Morris and a two-run double by Rachel Haberman.
The Lady Norse added single runs in both the both and sixth innings to seal the victory.
Opening the tournament against the No. 8 seed Lady Pioneers of Western State College (8-49), NEO trailed 2-0 in the bottom of the opening inning of an 11-3 win in five innings.
A 3-run homer by Lena Sanders (2) and an RBI single by Maci Willingham propelled the Lady Norse to a 4-2 margin in the bottom of the first inning.
After Western added a run in the top of the third inning, NEO responded with a two-run double by Morris and a RBI single by Haberman to build a 7-3 margin.
Seago delivered an RBI double in the bottom the third inning to increase NEO's margin to an 8-3 lead.
NEO collected RBI singles by Olivia Prather, Tellez and Willingham in the bottom of the fourth inning for the final runs.