Davey O'Brien Foundation
FORT WORTH, Texas
— The Davey O'Brien Foundation has announced the eight quarterbacks who comprise the Davey O'Brien Great 8 list for week four of the 2021 college football season. The eight players combined to amass 34 total touchdowns and secure four victories over top-25 teams last week.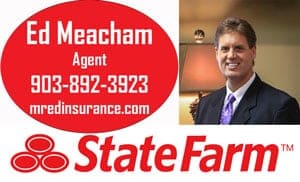 This week's Great 8 list features Gerry Bohanon of Baylor, Fresno State's Jake Haener, KJ Jefferson of Arkansas, NC State's Devin Leary, Chris Reynolds of Charlotte, Georgia Tech's Jeff Sims, Casey Thompson of Texas and Alabama's Bryce Young. Haener, Reynolds and Young received the honor for the second time in 2021, tying for the most in the nation.
Any player named to a Great 8 list during the season who was not previously named to the Davey O'Brien Award's Preseason Watch List is officially added to the Midseason Watch List and becomes eligible for the Davey O'Brien National Quarterback Award. Following this week's additions of Bohanon, Jefferson, Leary, Sims and Thompson, 50 players now comprise the current list.
The Davey O'Brien Foundation was created in 1977, and the National Quarterback Award, the oldest and most prestigious college quarterback award, was first issued in 1981. Over its time, the Davey O'Brien Foundation has given away more than $1.2 million in scholarships and university grants to help high school and college athletes transform leadership on the field into leadership in life.
In 1938, O'Brien, who wore No. 8 as a star quarterback for TCU, became the first player ever to win the Heisman Trophy, Maxwell Award and Walter Camp Award in the same year. He was inducted into the College Football Hall of Fame in 1955.
Gerry Bohanon, Baylor, Jr., 6-3, 221, Earle, Ark.
Led the Bears to a 31-29 victory over No. 14 Iowa State by going 14 of 19 for 164 yards and two touchdowns and adding 36 rushing yards and a score.
Jake Haener, Fresno State, Sr., 6-1, 195, Danville, Calif.
Totaled nearly 400 yards of offense with 378 yards and five touchdowns through the air (30-for-42), while adding 12 rushing yards in a 38-30 win over UNLV.
KJ Jefferson, Arkansas, So., 6-3, 245, Sardis, Miss.
Helped the Razorbacks defeat No. 7 Texas A&M, 20-10, after throwing for 212 yards and a pair of touchdowns and rushing eight times for 50 yards.
Devin Leary, NC State, So., 6-1, 212, Sicklerville, N.J.
Connected on 32 of 44 passes (72.7 percent) for 238 yards and four touchdowns, including two scores in overtime, in a 27-21 double-overtime upset of No. 9 Clemson.
Chris Reynolds, Charlotte, Sr., 5-11, 192, Mocksville, N.C.
Totaled five touchdowns (four passing, one rushing) and 371 yards of offense (339 passing, 32 rushing) during a 42-39 win over Middle Tennessee.
Jeff Sims, Georgia Tech, Fr., 6-3, 210, Jacksonville, Fla.
Rushed 10 times for 128 yards and three touchdowns and was 10-for-13 passing for 112 yards and a TD as the Yellow Jackets downed No. 21 North Carolina, 45-22.
Casey Thompson, Texas, Jr., 6-1, 200, Oklahoma City, Okla.
Accounted for six touchdowns (five passing, one rushing), completing 18 of 23 passes for 303 yards and rushing seven times for 29 yards in a 70-35 win over Texas Tech.
Bryce Young, Alabama, So., 6-0, 194, Pasadena, Calif.
Threw more touchdown passes (5) than incompletions (2) in a 63-14 victory over Southern Miss, finishing 20-for-22 for 313 yards and a 276.3 passing efficiency rating.