UCO Athletics
Mike Kirk, Part-time Assistant for Media Relations
EDMOND– Heath Gray dominated in a showdown at 184 pounds and No. 18-ranked Central Oklahoma won seven of 10 weights in turning back No. 19 Western Colorado 22-10 Saturday afternoon at Hamilton Field House.
The second-ranked Gray breezed to an easy 11-4 rout of returning All-American Konner Schmidt in the feature bout to spark the Bronchos, who improved to 9-3 in the ope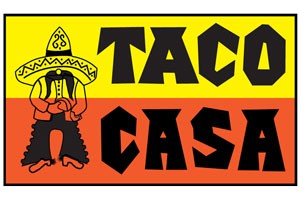 ner of a three-match homestand.
Brik Filippo had the lone bonus-point win for UCO with a resounding 15-1 major decision at 149, while 125 Tanner Cole, 133 Noah McQuigg, 157 Ty Lucas, 165 Wyatt Jordan and 285 Greg Wilson all claimed regular decisions.
"I thought we wrestled pretty well against a really tough team," head coach Todd Steidley said.  "We were good with our leg attacks and did a lot of positive things.  Our guys competed hard."
The Bronchos took the first two matches to grab the lead for good.
Cole barely held off Trent Piatt's takedown try in the final 10 seconds to secure a tough 6-5 victory, while McQuigg used a takedown and two-point near-fall in the first period to pave the way to an 8-3 triumph.
The Mountaineers won at 141, but Filippo answered that in resounding fashion in the next match.  The redshirt freshman had two takedowns and two four-point near-falls in picking up his ninth bonus win and improving to 18-4 on the season.
Lucas gave up an early takedown at 157, but then roared back with an escape, takedown and two four-point near-falls to take an 11-3 lead after the opening period en route to a 15-9 win.  Jordan made it three in a row for UCO, breaking a 1-1 tie on a takedown with 30 seconds remaining.
Western's top-ranked Brandon Supernaw scored a major decision at 174 to cut Central's lead to 16-7, but again the Bronchos responded.
This time it was Gray, who was never in trouble in securing his 10th straight win.  The sophomore standout used three takedowns and a near-fall to dispose of Schmidt and move to 25-1.
Colton Looper's last-ditch rally fell short in a 6-5 loss at 197, but Greg Wilson ended the dual on a winning note for the Bronchos with a methodical 8-4 win at heavyweight behind a three-takedown attack.
Central ends its home schedule next weekend, hosting No. 7 Colorado State-Pueblo Friday and No. 2 Nebraska-Kearney Sunday.
UCO 22, Western Colorado 10
125 – Tanner Cole, UCO, dec. Trent Piatt, 6-5.
133 – Noah McQuigg, UCO, dec. Colby Duncan, 8-3.
141 – Jason Hanenberg, WCU, dec. Nate Keim, 4-1.
149 – Brik Filippo, UCO, major dec. Justin Chenoweth, 15-1.
157 – Ty Lucas, UCO, dec. Jason Slaughter, 15-9.
165 – Wyatt Jordan, UCO, dec. Hunter Mullen, 3-1.
174 – Brandon Supernaw, WCU, major dec. Devin Crawl, 14-3.
184 – Heath Gray, UCO, dec. Konnor Schmidt, 11-4.
197 – Dylan McBride, WCU, dec. Colton Looper, 6-5.
Hvy – Greg Wilson, UCO, dec. Sammy Deseriere, 8-4.