NEO Athletics
Monty Franks
ATHENS, Texas — Three field goals by veteran placekicker Riley Hawthorn helped propel No. 5 ranked Northeastern Oklahoma A&M College to their fifth Southwest Junior College Football Conference Championship Saturday afternoon with a 26-10 victory over No. 6 rated Trinity Valley Community College at Bruce Field.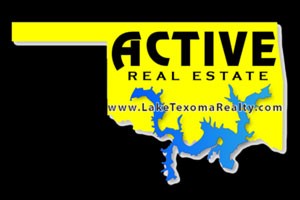 Extending their current winning streak to eight games, the NEO Golden Norsemen are 9-2 on the season.
NEO's last SWJCFC crown came in 2003 following a 37-34 victory over Tyler, Texas, in the title game at Rose Stadium.
While losing the championship after a two-year reign, the Trinity Valley Cardinals are 8-3 on the year.
The Cardinals finished 5-2 in regular season conference action and received the post-season No. 1 while NEO (5-2) was the No. 2 seed and Blinn College (5-2) the No. 3 seed.
Both teams now await an invitation at noon (CST), Tuesday, to one of the nine National Junior College Athletic Association post-season bowl games.
"Our motto since last spring has always been as a team 'All the Way Up,'" second-year NEO head coach Clay Patterson said. "Every day starting last spring these kids have been working towards a conference championship and they accomplished that goal today.
"It just took a lot of days to stay on goal to get to this point," Patterson said. "Now we'll wait and see what our next goal might be."
Field goals of 29, 26 and 33 yards by Golden Norse placekicker Riley Hawthorn fueled NEO's offense.
Covering 75 yards in eight plays after the opening kickoff, Hawthorn booted a 29-yard field goal at the 11:23 mark to give NEO a 3-0 lead. A 53-yard run by wide out Kobe Bryer on a reverse ignited the scoring drive.
Another 75-yard drive by the Norse on their second possession consisted of two pass plays to wide out Antwan Woods.
Quarterback Wyatt Steigerwald connected with Woods on a 7-yard seam pass before hitting the wide out in full stride for a 68-yard TD pass.
Hawthorn, from Broken Arrow, proved why he was named national special team's player of the week by the NJCAA last week, when he kicked the PAT with 8:35 left in the first quarter for a 10-0 Norse cushion.
Trinity Valley's offense finally got untracked on its fifth possession of the quarter.
After catches of 15 and 17 yards by veteran wide out Torin Justice, the Cardinals concluded a 51-yard drive on a 6-yard touchdown pass from quarterback Shelton Eppler to wide out Tristin Wallace.
The extra point by Angel Sever with 3:21 showing on the clock created a 10-7 deficit.
Just 11 seconds into the second quarter, Hawthorn connected on a 26-yard field goal to increase NEO's lead to 13-6.
The Golden Norse moved 88 yards in seven plays as Bryer snared three Steigerwald passes for 61 yards.
Following an 11-yard interception return by Cards cornerback Cassius Grady of an errant Steigerwald pass, Trinity Valley received a 19-yard field goal by Angel Sevier to trail by a 13-10 margin with 10:16 until halftime.
Hawthorn concluded a 68-yard, seven-play drive by NEO with a 44-yard field goal with 4:55 until intermission for a 16-10 Golden Norse advantage.
"Our defense played superb the entire game, but especially in the second half," Patterson said. "All year long we've relied on them," Patterson said. "First year defensive coordinator Dustin Landry and his staff have done a great job getting their groups ready."
During the first two quarters, the Golden Norse defense limited the Cards to only 46 yards on 18 carries on the ground and 101 yards via the pass.
"There also was some video out there on the internet talking about who the best quarterback in the conference is," Patterson said. "I think Wyatt proved that tonight."
Steigerwald connected with wide receiver KJ Wells for a 36-yard touchdown pass with 2:19 remaining in the third quarter. Hawthorn's point-after created a 23-10 Norse margin.
Hawthorn kicked a 33-yard field goal with 10:13 left in the game to close out scoring.
The Golden Norsemen rank second in the nation with a 525 total yard average per game.
Against the aggressive Cardinal defense, NEO amassed 453 total yards.
Sophomore running back Cortez Watson led the Golden Norse ground game with 56 yards on 13 carries.
The SWJCFC Offensive Player of the Year, veteran Darwin Thompson, contributed 26 yards on 10 carries while redshirt freshman Darran Williams added 21 yards on five attempts.
All-conference first team quarterback Wyatt Steigerwald connected on 16 of 31 passes for 310 yards and two touchdowns with one interception. Sophomore quarterback Cordale Grundy completed 1 of 1 passes for 1 yard.
Redshirt freshman wide out Kobe Bryer caught seven passes for 109 yards while sophomore receiver Antwan Woods made three receptions for 117 yards and one TD.
NEO's defensive unit limited the Cards offense to 102 yards on 34 carries on the ground and 192 yards via the pass.
"I though (defensive back) Greg McCalister and (mike linebacker) Dillon Hall both played an excellent game for us," Patterson said. "Greg missed last week's game with an injury and came back to give it all he had while Dillon is a special player that led our team in tackles and recorded a quarterback sack tonight."
Hall, a member of the all-conference defensive first team, recorded nine unassisted tackles, six assists and a minus-3 yard quarterback sack.
McCalister made eight solo tackles, four assists and two deflected passes in the NEO secondary.
Freshman Kendrick Johnson led the Trinity Valley running game with 36 yards on 10 carries while quarterback Shelton Eppler added 34 yards on 12 carries. Aphonso Thomas contributed 29 yards in eight attempts.
Starting quarterback Jaylon Henderson completed 3 of 4 passes for 23 yards for the Cardinals before giving way to Eppler midway through the first quarter. Eppler hit 17 of 33 passes for 169 yards and one touchdown.
Sophomore wide receiver Tony Mullins led the Cardinals with six catches for 25 yards. Veteran Torin Justice caught four passes for 51 yards while Tristen Wallace made four receptions for 12 yards and one TD. Josh Hodges posted three catches for 65 yards.
"We'll take the next four days off before we begin our bowl preparation," Patterson said.