NWOSU Athletics
ALVA – Northwestern Oklahoma State has announced the hiring of Jon Bingesser to take over the Lady Ranger volleyball program. Bingesser will take over at Northwestern after Fred Aubuchon announced his retirement in March.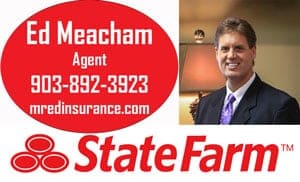 "Jon Bingesser brings all the qualities we look for in a coach. A proven track record of success in the classroom, a quality person, a proven recruiter and unprecedented success on the court and a vast knowledge of the game. We are excited for him to go to work with our team and continue our growth as a program. Jon's energy, drive, communication abilities and passion for the game of volleyball is unmatched and we look forward to him bringing it to Northwestern" said Brad Franz, Northwestern's Athletic Director.
He will join the Ranger community after coaching at Highland Community College for the last seven seasons after being hired in January of 2015. His time at Highlands he amassed a record of 165-59 including a 28-8 record in 2021.
His overall conference record was 41-16 in the KJCCC while taking care of business at home with a 52-10 record. In 2018 Bingesser was named coach of the year in the KJCCC after leading his team to a first place finish. He set the single season record for most wins at Highland with 34. The year before that season he coached the 2017 KJCCC Player of the Year which was first in school history.
"I'm extremely honored and grateful to be named head volleyball coach at NWOSU. I'm also very humbled at the opportunity to coach in the GAC, one of the toughest and most respected conference in NCAA Division II" stated head coach Jon Bingesser.
While at Highland he coached 24 All-Conference Players, three NJCAA All-Americans and one Conference Player of the Year. It goes beyond the court as he has had 19 athletes earning NJCAA Academic All-American honors. In 2018 he was honored with American Volleyball Coaches Association 30 under 30 award recipient the same year winning Coach of the Year.
"I want to especially thank Coach Franz, Dr. Cunningham, and the rest of the hiring committee for providing me with such an incredible opportunity. I look forward to the challenge of raising the bar for our players and elevating Ranger Volleyball" Bingesser said.
Bingesser went to Highland from Salina where he was the head volleyball coach at Salina South. He spent one season at Salina and doubled their winning total from the previous season. Jon served as the head volleyball coach at USD 431 in Hoisington HS and USD 246 in Arma HS. In addition, he coached the Southwind Rising Volleyball Club in Lenexa and the Central Kansas Volleyball Club in Hoisington.
He accumulated 100 varsity coaching wins, two league titles, two sub-state championships, a fourth-place finish at state, and two regional club runner-up titles. Bingesser also studied under legendary coach Ibraheem Suberu at Club North in Kansas City, Mo.
The Beloit, Kansas native, Bingesser has his degree in Psychology from Pittsburg State University. Jon competed in track and field while at Pittsburg State University and continues to compete in volleyball competitions in USAV Men's tournaments. He comes from an athletic family, as both his parents and his sister were college athletes and coaches.