The Northeastern State RiverHawks made improvements in 2015, reflected in part in the three wins earned along the way.
With head coach Rob Robinson now in his third year at the helm, he said this year would be distinguished from the first two and he pointed first to an area he has been working on since his arrival in Tahlequah.
"Year Three is definitely different than Years One and Two," Robinson said at the MIAA Football Media Day on Wednesday. "We've got a full staff coming back. The same guys. I think the thing we're most improved on is our O-line. We'll actually have a competitive MIAA-caliber offensive line, which in this league you'd better have that.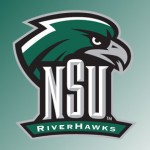 Robinson has been preaching bigger and stronger in the trenches and at least on one side of the ball, he said he's getting there.
"Defensive line we're still a little thin in the weight category, but I think we have some strong kids that are good athletes and I think our money going to be made on our back seven.
We've got a very good inside linebacker crew. A couple of all-conference safeties coming back and corners we feel comfortable with."
There will be no Joel Rockmore on the roster at running back for the first time in a long while, but attention on the offense likely first falls to the QB spot.
"Offensively, we will have a competitive camp at quarterback. We brought in another transfer with three years, so I think we'll have some very good competition going on all the way through the two weeks of camp.
"We hope we get that decided, but we want to push it. And then we have some young kids I think on our recruiting efforts that stepped up and I think we'll have three or four freshmen compete to play in the first year.
Kevin Pantastico led the way for the RiverHawks in '15, completing 47 percent of his passes while throwing for 1,345 yards and 10 touchdowns.
Robinson said the competition in camp was going to come as close to a gam-like situation in every aspect as possible.
"The biggest thing is that you can't touch a quarterback, and that's the only scary point in my mind. We don't know what's going to happen when one of them gets hit in the face.
"I know how Kevin's going to act. He's going to battle for it. With our other two, I'm not quite sure how it will affect them when somebody smacks them in the mouth. Are they going to be ready to get up and go? But I think that just their competitive drive through the two weeks of camp is going to make it a fun camp."
Robinson said the quarterback play was significant, not only from the perspective of his own, but also in how his team defends the opposing QB.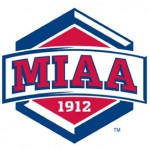 "I think that is the nuts and bolts of our league when you look at teams that are successful, their quarterback has been the leader of the pack and there are so many wide varieties of quarterbacks in this league.
"It's a quarterback-driven league, in my opinion. And I think that's the biggest thing, because defenses are so good in this league, you've got to have a guy that makes great decisions – know when to get rid of it, know when to tuck it, and know when to just run out of bounds or throw it away."
The RiverHawks made a three-game improvement in the win column last year, and Robinson talked about ways that his team can continue to progress.
"It's going to be can our offense sustain drives and not turn the football over. We were able to move the ball on a lot of people. But we would struggle with our turnovers. And then we would struggle when we would get to the 20. You know, we would have mental breakdowns. And with those turnovers, our defense was just on the field too much.
"I thought our defense on the whole competed as best as anybody I'd seen in the conference, from all-out effort to physical play to all that. But when you're out there, three-and-out, and then they're right back on, and with our depth, that's just going to take it. But I think our mental game has grown."
Camp gets underway next week and then the RiverHawks will have their first two games on Thursday nights.
The season opener is on the road at Robinson's previous coaching stop, Washburn, on Sept. 1, at 7 p.m.
NSU comes back to Doc Wadley Stadium on Sept. 8, to host Lindenwood with the kickoff set for 6 p.m.