From NSU Sports Info.
Cedrique Flemming, Assistant Athletic Director for Media Relations
INDIANAPOLIS – The No. 11-ranked Northeastern State women's golf team remained the highest-rated program in the second installment of NCAA Central Region rankings, the National Collegiate Athletics Association announced Thursday afternoon.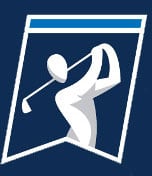 The top 12 teams from the region and the six highest-ranked individuals not from those teams will compete May 2-4 in the 54-hole NCAA Central Super Regional. The tournament will be contested at Awarii Dunes Golf Club in Axtell, Nebraska, and will be hosted by the University of Nebraska-Kearney. The low three teams and low three individuals not on an advancing team will qualify for the NCAA Championship May 18-21 at CommonGround Golf Course in Aurora, Colorado.
The central region consists of the Mid-America Intercollegiate Athletics Association (MIAA), the Northern Sun Intercollegiate Conference (NSIC) and the Great American Conference (GAC).
The first team looking up at NSU in the second region rankings remains No. 19 Augustana, while Arkansas Tech jumped No. 25 Central Oklahoma for the third spot. The RiverHawks are 2-2 against the Vikings this season and 5-0 against both the Golden Suns and the Bronchos. Lindenwood remained in fifth place.
The next set of regional rankings will be released April 21, and the final NCAA Selections Announcement will be made at 2 p.m. April 25 on www.ncaa.com.
NSU earned a final central region ranking of No. 4 last season and qualified for the NCAA Super Regional for the 14th time in the last 16 years. The RiverHawks went on to finish fourth at the event.
Northeastern State will begin postseason play at the 2016 MIAA Championship, which will be contested April 18-20 at Swope Memorial Golf Club in Kansas City, Missouri.
2016 NCAA CENTRAL REGION RANKINGS (April 14)
         Team (conference)                                   
#11 Northeastern State (MIAA)        
#19 Augustana (NSIC)
Arkansas Tech (GAC)
#25 Central Oklahoma (MIAA)
Lindenwood (MIAA)
Southwestern Oklahoma State (GAC)
Henderson State (GAC)
Missouri Western State (MIAA)
Concordia-St. Paul (NSIC)
Minnesota State (NSIC)
Upper Iowa (NSIC)
Central Missouri (MIAA)
Northwest Missouri State (MIAA)
Southwest Minnesota State (NSIC)