From NSU Sports Info.
Cedrique Flemming, Assistant Athletic Director for Media Relations
NEW YORK, N.Y. – Northeastern State's Ryan Helsley was selected by the St. Louis Cardinals Tuesday in the fifth round of the 2015 Major League Baseball Draft.
The sophomore from Tahlequah, Oklahoma, became the ninth player in school history to be taken in the draft when he was chosen with the 161st overall pick. He is also the first player in school history to be selected in one of the first five rounds.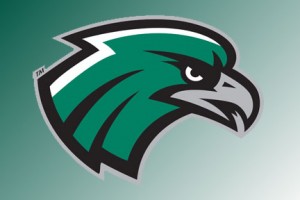 He pitched in 26 games and made 21 starts during his two years at NSU. He compiled a 14-8 record and a 4.06 ERA in 126.1 innings pitched. He also threw three complete games and tallied 151 strikeouts. He was the lone underclassmen to earn a spot on the 2015 All-MIAA First Team, and he was also named to the 2014 All-MIAA Second Team as a freshman.
This past season, Helsley finished fifth in the nation and first in the MIAA in strikeouts per nine innings (13.4). He fanned an MIAA-best 95 batters and compiled a 3.53 ERA in 63.2 IP.
Helsley was the first player from the MIAA and the second player from the state of Oklahoma (Anthony Hermelyn, University of Oklahoma) selected in this year's draft. He was also the fifth player in all of NCAA Division II to come off the board.
Helsley is the first Northeastern State baseball player to be selected in the MLB Draft since Joel Eusebio was picked in the 46th round by the Oakland Athletics in 2009.
NORTHEASTERN STATE MLB DRAFT HISTORY
Year      Name                         POS       Round  Pick        Team
2015     Ryan Helsley            RHP      5           161        St. Louis Cardinals
2009     Joel Eusebio             INF       46         1,383     Oakland Athletics
2006     Clint Cisper               RHP      39         1,185     Chicago White Sox
1994     Jon Morris                C           17         458        San Diego Padres
1994     Randy Smith             RHP      25         707        Toronto Blue Jays
1988     Mike Reitzel              LHP      23         583        Texas Rangers
1967     John Sellers              SS          6           107        Cincinnati Reds
1966     Thomas Henderson RHP      15         293        Cincinnati Reds
1966     John Sellers              INF       29         559        Oakland Athletics
MLB draft started in 1965