From NWOSU Sports Info.
Jay Lee, Sports Information Director
A highly-successful prep coach from one of northwest Oklahoma's great basketball families has been selected to lead Northwestern Oklahoma State University's women's basketball program.
Andy Carter, director of athletics, announced the hiring of Tasha Turney Diesselhorst as the ninth coach in the 43-year history of the program.
"We feel very fortunate to have had a significant applicant pool from which to choose our next head coach," Carter said. "Tasha is a rising star in this profession and we feel fortunate to have her lead our women's basketball program."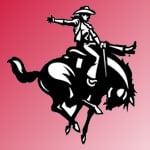 "Tasha brings energy, passion, work ethic, a high-level of character, and a real vision of what this program can accomplish."
Diesselhorst was formally introduced to Northwestern fans and media at 5 p.m., Thursday in the Student Center's Ranger Room on the Alva campus.
"I feel truly honored and blessed to be taking over the women's basketball program at Northwestern," Diesselhorst said. "I have lived in northwest Oklahoma all of my life so Northwestern is a special place to me. I am excited to get started and am looking forward to the opportunity that lies ahead."
Diesselhorst arrives at Northwestern following a nine-year stint at Pond Creek-Hunter where she had tremendous success during her time as the Lady Panthers' head coach. Her team won the Class A state championship in 2014 and finished as the runner-up in 2016. The Lady Panthers also qualified for the state tournament in 2013 and 2015.
From 2010-16, Diesselhorst led the Lady Panthers to seven straight Skeltur Conference Championships, an undefeated record of 49-0 in conference play, and a 170-29 record. During her nine years at PC-H she coached four all-state players and 10 all-conference selections, compiling an overall record of 187-63.
She was selected as the Skeltur Conference Coach of the Year seven times and was named the coach of the year in 2014 by the Enid News and Eagle and CTB Sports. That same year she also was named the Oklahoma Coaches Association Region I Coach of the Year and the Oklahoma Girls Basketball Coaches Association All-State Coach. The Fellowship of Christian Athletes named her its Northwest Coach of the Year in 2015.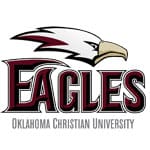 Diesselhorst is a 2006 graduate of Oklahoma Christian University where she had a stellar career, leading her teams to four straight NAIA National Tournament appearances. She earned 2005 all-America honors and was an All-Sooner Athletic Conference selection in her final three years at OC. She is ranked in the top five all-time leading scorers in school history.
Diesselhorst graduated with honors in 2006 with a degree in physical education. She was awarded the President's Medal for having the highest grade point average of the graduating class. She later earned a master's degree from the University of Central Oklahoma.
Diesselhorst comes from a long line of successful coaches. Her father, Randy Turney, was a highly successful basketball coach at several schools in northwest Oklahoma, and coached her at Medford High School. Her grandfather, Bob Kramer was a legendary at Balko High School in the Oklahoma Panhandle. Her sister, Tana Turney, also coaches high school basketball.
Prior to coaching at Pond Creek-Hunter, Diesselhorst was the junior varsity coach at Oklahoma Christian for two seasons.
Diesselhorst and her husband, Adam, currently reside in Enid.

What others are saying about Tasha Diesselhorst:
"In searching for a coach, we sought out a coach who understood the importance of our tradition but would bring a new level of excitement to the program. We found that in Tasha Diesselhorst. She is a proven winner on and off the court and we are excited to welcome her to the Ranger family."
Dr. Janet Cunningham – President of Northwestern
"Her leadership and being a role model for our young ladies was tremendous and I'm excited for the young ladies that will get to play for her at Northwestern. She's an outstanding person, you won't be disappointed."
Darin Jones – Pond Creek-Hunter Athletic Director.
"She was an All-American player for us, so she definitely understands the game. I think she has all the qualifications and characteristics to be an outstanding coach. You guys will be very pleased and there is now doubt in my mind that she will represent you great."
Dan Hays – Oklahoma Christian University Head Men's Basketball Coach.