From OC Sports Info.
Murray Evans, Assistant Athletic Director for Media Relations
McPHERSON, Kan. – Sophomore McKenzie Stanford was thrust into a leading role on an Oklahoma Christian team dealing with injuries to two key players and didn't blink, helping the Lady Eagles turn around what had the potential to be a disappointing basketball season.
Her perseverance and skill was rewarded Wednesday, when the 5-foot-11 forward from Perkins was named as the National Christian College Athletic Association Central Region women's player of the year. Joining Stanford on the NCCAA all-region team was OC junior Sydney Hill, who was a second-team honoree.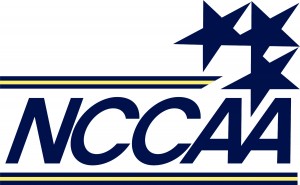 Both players played significant roles as OC, once 3-9 overall and 0-4 in Heartland Conference play, finished 12-14 and 9-9, respectively, winning eight of its last 12 games. They previously made the All-Heartland squads – Stanford on the second-team list, Hill receiving honorable mention.
Stanford ranked second in the NCCAA region (and seventh overall in the NCCAA) in scoring at 16.6 points per game. She also finished 10th in the region in field-goal percentage (39.7). She was a two-time selection as Heartland Conference player of the week.
Most importantly, she stepped up her game when OC guards Logan McKee and Emma Gade suffered season-ending injuries. Stanford scored a career-high 30 points on the road in a win over Oklahoma Panhandle State, with 26 of those coming after halftime as the Lady Eagles broke open a tight game. She also scored 29 points in a win over Mid-America Christian in a rematch of last season's Central Region title game.
"I'm so glad the Central Region coaches chose McKenzie for this honor," OC coach Stephanie Findley said. "She certainly deserves it. She has worked very hard to improve her game and shouldered a lot of pressure this season when injuries sidelined several of our starters throughout the year. She was able to put up good numbers despite being double-teamed by our opponents.
"She is one of the first to get in the gym and the last to leave and it has paid off. We are looking for more great things from her in her final two years."
Stanford is the second OC player in three seasons to earn the Central Region player of the year award, joining Katy O'Steen, who took the honor in 2013. Five other Lady Eagles were named as player of the year during OC's time in the Sooner Athletic Conference: Julie Ross (1985), Pam Kelly (1986 and 1987), Kim Golden (1991), April Clowdus (1993) and Rachel Martin (2007).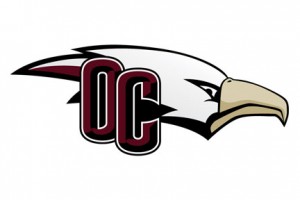 Hill, a 5-foot-6 junior guard from Edmond, averaged 12.0 points, 3.4 rebounds, 2.6 assists and 2.1 steals per game, finishing seventh in the region in the latter category. After McKee and Gade went down, Hill became a rock in OC's backcourt and was the leader of the Lady Eagles' swarming defense.
She hit arguably the biggest shot of the season for the Lady Eagles, banking in a jumper with 2.7 seconds left to lift OC past NCAA Division II regionally ranked St. Mary's (Texas).
Hill was a first-team All-Central Region pick last season, when the first-team list included 10 players. This season it's only a five-player list.
"Sydney was slowed by injury early in the season but came on strong after Christmas and was a big reason for our team's turnaround." Findley said. "She is definitely the best guard in the region when healthy. I'm very proud of her accomplishments and commend the region coaches for honoring her. It's difficult to choose these teams when the region is spread out and you don't face all of the teams during the season."