From OCU Sports
Rich Tortorelli, Assistant Athletic Director for Communications
OKLAHOMA CITY – Oklahoma City University steamrolled Mid-America Christian 25-22, 25-12, 25-17 on Tuesday at Abe Lemons Arena in the Sooner Athletic Conference volleyball tournament quarterfinals.
Manon Soraru, a junior from Mulhouse, France, produced 15 kills and three blocks for Oklahoma City, ranked 12th in the NAIA.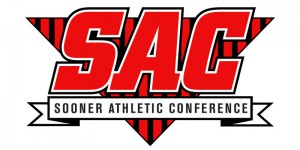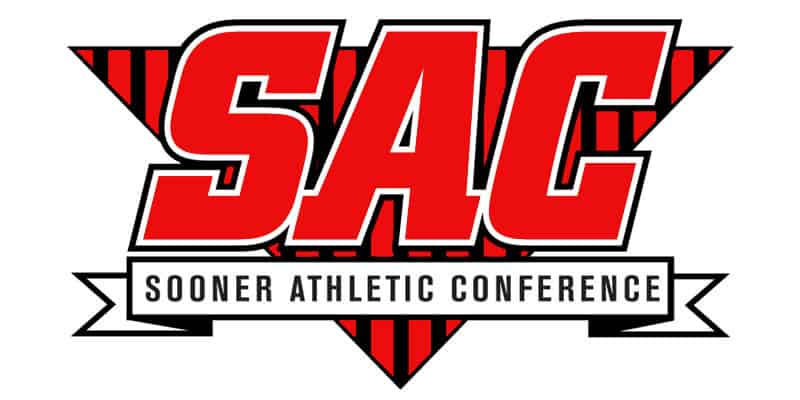 The Stars (28-3) advanced to a tournament semifinal match against John Brown (Ark.) at 4:30 p.m. Friday in Plainview, Texas.
OCU's Sanja Vojnovic, a junior from Bajeljena, Bosnia, piled up 44 assists and three service aces, while Dani Chase, a junior from Yukon, Okla., added 15 digs.
Marijana Bjelobrk, a freshman from Belgrade, Serbia, provided the Stars with 11 kills, five digs and two blocks, and Holly Randall, a junior from Edmond, Okla., recorded 10 kills and three blocks. Fia Faa'agi, a sophomore from Murrieta, Calif., smacked eight kills, while Stefani Nell, a junior from Tulsa, Okla., chipped in eight digs for OCU.
"We made a big run in the second set," OCU coach Kyle Steele said. "The middles were just huge tonight. Our setter had 44 assists, 30 of them from middles. She will probably tell you she didn't have her best match. Holly probably had her best match tonight, and Manon was Manon. I'm pleased with the offensive performance tonight. We're going there to Plainview with the mindset of getting two wins so we can host this tournament next year."
In the first set, the Stars erased a 16-14 deficit. Randall hammered a kill, then teamed with Shekinah Clarke for a block that tied the set 16-16. Randall put away the first set with a kill.
In the second set, Bjelobrk knocked down a kill that gave OCU a 5-0 advantage. First Soraru and Clarke had a block, then Soraru and Vojnovic combined on a block that put the Stars ahead 8-2.
In the third, OCU came back from a 13-11 hole with four points in a row. Vojnovic served up consecutive aces to put the Stars on top 15-13.
Sooner Athletic Conference Tournament
Tuesday's Results
Quarterfinals
John Brown def. St. Gregory's, 3-0 (25-14, 25-20, 25-16)
Oklahoma City def. Mid-America Christian, 3-0 (25-22, 25-12, 25-17)
Texas Wesleyan def. Southwestern Christian, 3-1 (25-12, 18-25, 25-15, 25-14)
Wayland Baptist def. Southwestern Assemblies of God, 3-1 (25-18, 24-26, 26-24, 25-12)
Friday's Matches
Semifinals
John Brown vs. Oklahoma City, 4:30 p.m.
Texas Wesleyan at Wayland Baptist, 7 p.m.
Saturday's Match
Championship
Semifinal winners, 11 a.m.