DAYTONA, Fla. – The Oklahoma City Cheer Team became the second team on Friday took collect a national title.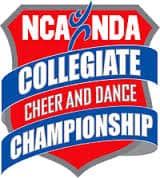 The Cheer Team won the NAIA Small Coed Division at the NCA and NDA Collegiate Cheer and Dance championships in Daytona, Fla.
Oklahoma City outscored second-place Martin Methodist (Tenn.) by more than a point, 92.83-91.63, to win another NCA championship.
The OCU Pom Squad won the NAIA Team Performance Small category earlier in the day.