The Oklahoma City Dance Team earned another national title on Friday at the NCA and NDA Collegiate Cheer and Dance Championships.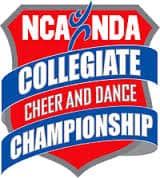 The Stars came into the finals in first place in the NAIA Team Performance Small category following the preliminaries on Thursday and held that lead with Friday's performance.
Oklahoma City scored 8.922 in the final, holding off Baker (Kan.), who put up an 8.873. The Stars also won the award for best choreography.