The NAIA announced Wednesday the 10 programs hosting the Opening Round of the 2016 Softball National Championship and once again Oklahoma City and St. Gregory's are in that group.
Top-ranked OCU will be hosting its four-team bracket at Ann Lacy Stadium, located on campus. The Tournament went to the current 40-team, 10-site format in 2013 and since that time only OCU and Lindsey Wilson (Ky.) have hosted all four times.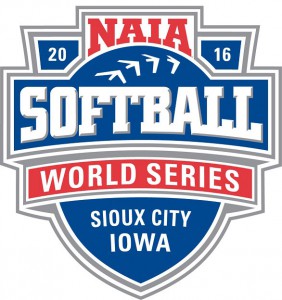 No. 2 St. Gregory's will be hosting for the third consecutive year. The venue will again be The Ballfields at Firelake, located in Shawnee.
If OCU and SGU continue to win and remain ranked high in the national poll, it is likely both will be top seeds in their brackets. This is important historically because in the last three tournaments, No. 1 seeds have gone 68-22 in the Opening Round and moved on to the NAIA World Series 21 of 30 times.
OCU has been to the NAIA World Series a record 28 times and has gone 23 of the last 24 years. The Stars have won the national title eight times and finished as runners-up five times.
SGU has been to the World Series six times and was the national runner-up in 2009.