The Oklahoma City University women's basketball team is yet to take to the court, but it has moved up a spot in the latest NAIA Coaches' Top 25 Poll.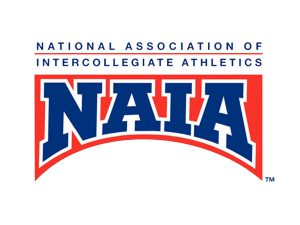 OCU is in the latest poll at No. 5 in the country, behind Westmont (Calif.), fellow SAC member Wayland Baptist, Campbellsville (Ky.) and The Master's (Calif.)
The Stars are now under the guidance of first-year head coach Brett Tahah.
| | | | | |
| --- | --- | --- | --- | --- |
| Rank | Previous | School [First-place votes] | Record | Points |
| 1 | 1 | Westmont (Calif.) [12] | 0-1 | 581 |
| 2 | 2 | Wayland Baptist (Texas) [3] | 2-0 | 566 |
| 2 | 4 | Campbellsville (Ky.) [6] | 4-0 | 566 |
| 4 | 5 | The Master's (Calif.) | 1-0 | 522 |
| 5 | 6 | Oklahoma City | 0-0 | 488 |
| 6 | 20 | Carroll (Mont.) | 5-0 | 471 |
| 7 | 9 | Shawnee State (Ohio) | 8-0 | 470 |
| 8 | 14 | Thomas More (Ky.) | 6-0 | 461 |
| 9 | 3 | Marian (Ind.) | 9-4 | 423 |
| 10 | 10 | Vanguard (Calif.) | 0-0 | 415 |
| 11 | 22 | Indiana Tech | 9-0 | 405 |
| 12 | 16 | St. Francis (Ill.) | 7-1 | 360 |
| 13 | 13 | Clarke (Iowa) | 7-1 | 320 |
| 14 | 24 | Morningside (Iowa) | 7-2 | 319 |
| 15 | 12 | College of the Ozarks (Mo.) | 0-0 | 312 |
| 16 | 7 | Southeastern (Fla.) | 5-2 | 301 |
| 17 | NR | MidAmerica Nazarene (Kan.) | 7-2 | 299 |
| 18 | NR | Sterling (Kan.) | 15-0 | 288 |
| 19 | NR | Lindsey Wilson (Ky.) | 8-1 | 271 |
| 20 | 19 | Talladega (Ala.) | 4-1 | 228 |
| 21 | 23 | Saint Xavier (Ill.) | 2-0 | 181 |
| 22 | 21 | Columbia (Mo.) | 2-1 | 176 |
| 23 | 18 | Lyon (Ark.) | 0-0 | 140 |
| 24 | 14 | Bethel (Tenn.) | 5-3 | 116 |
| 25 | NR | Providence (Mont.) (Mont.) | 0-0 | 105 |
Receiving Votes: Dakota State (S.D.) 101, Indiana Wesleyan 83, Loyola (La.) 73, Lewis-Clark State (Idaho) 67, Midland (Neb.) 53, Grand View (Iowa) 43, Bryan (Tenn.) 42, LSU Shreveport (La.) 26, Briar Cliff (Iowa) 26, Our Lady of the Lake (Texas) 14, Rocky Mountain (Mont.) 11, Mid-America Christian (Okla.) 9, Rust (Miss.) 9, Concordia (Mich.) 8, Union (Ky.) 6, Taylor (Ind.) 4, Bushnell (Ore.) 4, Antelope Valley (Calif.) 3, Cumberlands (Ky.) 3
Dropped from the Top 25: Our Lady of the Lake (Texas), Central Methodist (Mo.), Dordt (Iowa), Concordia (Neb.)