OCU Athletics
Rich Tortorelli, Assistant Athletic Director for Communications
LOUISVILLE, Ky. – Jaci Smith of Oklahoma City University snared NAIA softball player of the year as lauded by the National Fastpitch Coaches Association.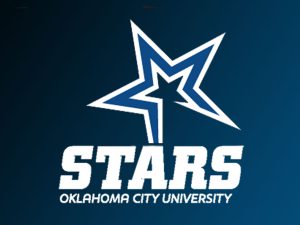 Smith, a catcher from Godley, Texas, completed her senior year as first-team NFCA all-American, NFCA catcher of the year, NAIA player of the year, first-team NAIA all-American, first-team all-NFCA Region III, Sooner Athletic Conference player of the year, first-team all-SAC, five-time SAC player of the week and NAIA player of the week for March 18-24.
Smith landed four NAIA all-American accolades, three NFCA all-American nods, three NFCA catcher of the year awards, four all-region honors, four all-conference honors, four NAIA Softball World Series all-tournament accolades, eight league player of the week honors and one NAIA player of the week nod during her career.
In 2019, Smith posted one of the most prolific seasons in the NAIA ever. Smith shattered NAIA single-season marks with 119 RBIs and 114 runs scored. Smith's 222 total bases topped OCU's single-season record of 215 by Tracey Mosley in 1995. Smith's 28 home runs ended one short of Mosley's OCU record of 29 homers in 1995, and Smith's 29 doubles finished behind the school-record 30 Kyndra Holasek had in 2016. Smith set a World Series single-game record with three doubles vs. Southern Oregon.
Smith led the NAIA this year in homers, total bases, runs scored, RBIs, doubles (29), homers a game (0.42), RBIs per game (1.78) and average total bases (3.31). She rated third in hits (103), slugging percentage (1.047) and runs scored a game (1.70). Smith boasted of a .486 average, three triples and 36 stolen bases.
The Stars (61-8) took national runner-up in the NAIA Softball World Series for the sixth time and won the SAC Tournament for the 19th time. OCU has seven 60-win seasons and 10 national championships.