The Eagles played twice on Thursday and had the second game delayed due to inclement weather.  But at the end of the day, there is still hope to advance out of pool play into the semifinals.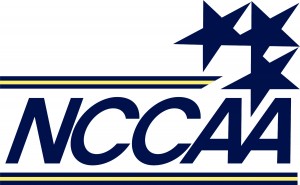 Oklahoma Christian defeated Cedarville, Ohio, 5-2, in its second contest for its first win in the five-team pool.  Earlier Thursday, OC fell to California Baptist, 11-4.
The Eagles are back above .500 on the year (26-25) and the win over Cedarville marked the first in a national tournament in 41 years.
To continue the run, the ninth-seeded Eagles must win Friday over fifth-seeded Southeastern (Fla.) and hope for a Cedarville victory over Mount Vernon Nazarene (Ohio).  This would put OC at 2-2 in the pool and in second place.
The semifinals will be played Friday evening.