This week's Oklahoma college Players of the Week, presented by First United Bank, are Sarai Rodriguez, MACU, and Jeylyn Sharpe, RSU.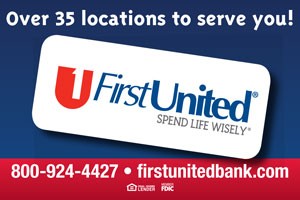 Sarai Rodriguez, sophomore, Mid-America Christian
Rodriguez ended the year on a high note – in fact, the highest notes to date in her career in points and assists. The sophomore was responsible for more than 50 points in MACU's 87-75 victory over Avila (Mo.) on New Year's Eve. Rodriguez had a double-double with 32 points and 10 assists. She was 3-for-6 from behind the arc and 11-for-12 from the free throw line.
Jeylyn Sharpe, junior, Rogers State (Hometown: Ketchum)
Sharpe went 1-1 on the week, and surely would trade his numbers for a win to help keep his team undefeated. He had a career-high 20 points to go with five rebounds on Thursday night, leading the way for the Hillcats to an 11th straight win to open the schedule. RSU fell on Saturday for the first time this season, 90-85 to St. Edward's. But Sharpe had a well-rounded game with 16 points, four rebounds, two blocks, two assists and a steal