This week's Oklahoma college Players of the Week, presented by First United Bank, are Rachel Wallace, SE, and Richard Shields, SGU.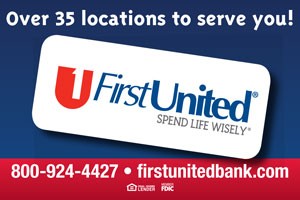 Rachel Wallace, junior, Southeastern
Wallace set a new career scoring high on Feb. 11 at OBU, scoring 28 points. She added 20 points to that against SWOSU last Thursday. The junior dropped 48 points on the Lady Dawgs, along with grabbing eight rebounds, in a 94-88 loss in Weatherford. The 48 points is not only a new Great American Conference scoring record, but also the highest single-game scoring mark in Division II this season. Wallace had an average of 23.7 points and 7.7 rebounds per game for the week.
Richard Shields, senior, St. Gregory's (Moore H.S.)
Shields averaged 33.0 points and 8.5 rebounds per game as the Cavaliers split this week's games. He scored 25 on the road in a 106-76 loss at No. 7 Texas Wesleyan and then put up 41 points to go with 11 rebounds in a 96-93 win over Wayland Baptist. Also on Saturday, the senior crossed the 1,000-point mark for career scoring at SGU.