This week's Oklahoma college Players of the Week, presented by First United Bank, are Baleigh Murphy, SCU, and Courtney Traylor, SCU.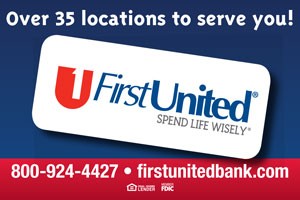 Baleigh Murphy, sophomore, Southwestern Christian (Edmond Santa Fe H.S.)
The sophomore transfer looked good in her first matches at SCU. She recorded 89 digs during the two days of the SAC/RRAC Conference Clash, in which the Lady Eagles won all four matches. Murphy had a high of 30 digs in the opener, a four-set win over Wiley.
Courtney Traylor, junior, Southwestern Christian
Traylor topped the 100-assist mark four matches into the 2016 season. She saw limited action in a couple of the four matches that SCU won, but is still averaging 8.08 assists per set after the season opening festival. The Wiley match was big for Traylor as well as Murphy, as she had 38 assists in the win.