This week's Oklahoma college Players of the Week, presented by First United Bank, are Addy Clift, OC; Lou Dunbar, OCU; and John Moon, OC.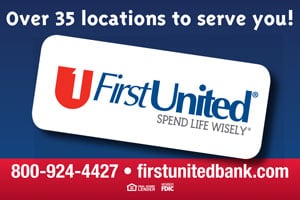 Addy Clift, sophomore, Oklahoma Christian (Kiowa H.S.)
The sophomore averaged 26.0 points per game, helping her team to a pair of Heartland Conference wins. Clift shot 61. 5 percent from the field and made 13-of-18 from behind the arc. She also put up a career-high 33 points to go with two assists and four steals in the Lady Eagles' win over Newman.
Lou Dunbar, junior, Oklahoma City
Dunbar put up 50 points in OCU's win over USAO and the Stars needed all of them in the 95-93 victory. In that win, the junior went 14-for-18 from the field, 11-of-14 from beyond the arc and 11-for-12 from the free throw line, and also recorded three steals and two assists. Dunbar averaged 38.0 points, 4.5 rebounds and was 17-of-18 from the free throw line in the Stars' two victories.
John Moon, senior, Oklahoma Christian (Crescent H.S.)
Moon, the last Oklahoma college player to put up 50 in a game (Feb. 6, 2016 vs. OPSU) dropped 44 on the same team last week. He was 16-of-19 from the field, all inside the arc, and had six rebounds and three blocks. Moon averaged 30.5 points, 9.0 rebounds and 4.0 blocks for the week, leading his team to two wins.