This week's Oklahoma college Players of the Week, presented by First United Bank, are Allison Ingram, OBU; Daniela Wallen, OCU; and Chad Kennedy, OC.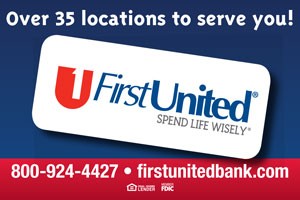 Allison Ingrim, junior, Oklahoma Baptist
Oklahoma Baptist claimed it's first-ever win over a Division II opponent on Saturday in a defensive battle with Adams State. Ingrim was a huge part of that, causing eight turnovers and collecting seven ground balls. The junior midfielder forced the deciding turnover with just over two minutes left in the game to help OBU see out the victory. For the week, she averaged six caused turnovers and 5.5 ground balls.
Daniela Wallen, senior, Oklahoma City
There couldn't have been a more fitting way to end Daniela Wallen's senior season than with a championship. She had performed like the best player in the NAIA all season and was named the NAIA Tournament's Most Outstanding Player following the Stars' 73-66 win over Lewis-Clark State in the title game. Wallen averaged 29.0 points per game in the Fab Four last week, shooting 21-of-35 from the field and 4-of-5 from outside the arc, and grabbed 6.5 rebounds and 3.5 steals per game.
Chad Kennedy, junior, Oklahoma Christian (Hooker H.S.)
Kennedy has pushed his hit streak up to five games and helped the Eagles to a non-conference win over SE and a three-game sweep of TAMIU. The junior went 6-for-12 during the week, which included a double and two homeruns, and brought in six RBI while scoring five times himself.