This week's Oklahoma college Players of the Week, presented by First United Bank, are Carly Zak, SWOSU; Araceli Flores, SGU; and Maurice Wright, NWOSU.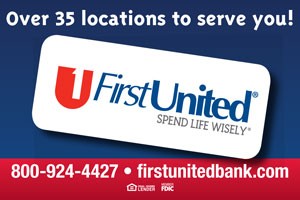 Carly Zak, senior, Southwestern
Zak just continues to dominate offensively. The senior topped the 1,500-kill plateau, and is the all-time GAC leader in the category. Zak averaged 4.00 kills per set and hit .235 in four matches, as she led her team to a 3-1 week.
Araceli Flores, senior, St. Gregory's (Madill H.S.)
Flores scored in the 24th, 45th and 75th minutes of the 7-0 win over Bacone to record her fifth hat trick of her career. She scored her three goals on six shots on goal.
Maruice Wright Jr., freshman, Northwestern (Luther H.S.)
Wright helped his team to back on the winning side. He had 14 tackles, including one tackle-for-loss, in a 55-34 win over Oklahoma Baptist. He also recovered a fumble and snagged an interception, which he returned for 16 yards.