This week's Oklahoma college Players of the Week, presented by First United Bank, are Chloe Davis, OKWU; Abby Hoover, OBU; Jaylen Lowe, LU; and Chas Stallard, UCO.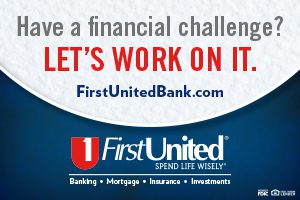 Chloe Davis, senior, Oklahoma Wesleyan
Crossing a milestone is always a big event, but crossing two on the same day is a rare thing. The versatile Davis was honored this week for crossing the 1,000-kill mark and the 1,000 dig mark in the Lady Eagles' recent sweep of Bethany in the Fall Fling.
Abby Hoover, senior, Oklahoma Baptist (Sapulpa H.S.)
The senior led her team to a Great American Conference cross country championship on Saturday. Hoover was the only runner with a time of less than 18 minutes in the 5K, crossing the line at 17:57.42. She won the individual title, was the Runner of the Year and was the first of four straight OBU runners to finish as the Lady Bison took the top four spots and the GAC crown.
Jaylen Lowe, junior, Langston (Owasso H.S.)
Lowe led his team to a hard-fought and long-fought victory. Langston held on through a lengthy lightning delay and held off Arizona Christian for a 21-20 win on Homecoming. Lowe was responsible for all the LU touchdowns. Lowe completed 12-of-14 passes (83 percent) for 136 yards and a touchdown, rushed for 55 yards and two touchdowns and punted seven times, averaging 31.9 yards per punt.
Chas Stallard, senior, Central (Cleveland H.S.)
Stallard is wrapping up his career at UCO by rewriting the record books. He added to his personal record book on Saturday with his first collegiate receiving touchdown in the Bronchos' 63-33 win. Stallard was 24-for-27 passing (89 percent) for 355 yards and two touchdown passes and had eight carries for 48 yards.