This week's Oklahoma college Players of the Week, presented by First United Bank, are Andrea Novakovic, OKWU; Tim Whitfield, LU; Karltrell Henderson, SWOSU; and Johnny Thomas, BC.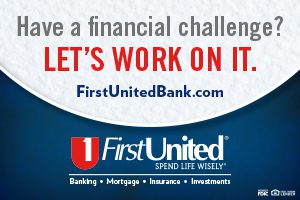 Andrea Novakovic, senior, Oklahoma Wesleyan
The Lady Eagles had a setback at (RV) Kansas Wesleyan on Wednesday, but roared back to win four straight in the KCAC Fall Fling on Friday and Saturday. Novakovic had a solid defensive effort. The senior leads the KCAC and in fifth in the NAIA in digs per set at 6.3 and averaged 5.4 over the five games last week.
Karltrell Henderson, junior, Southwestern (Southmoore H.S.)
The junior had 19 carries for 127 yards on Saturday and scored twice in the Bulldogs' loss to Arkansas Tech. But through the day, Henderson became the program's all-time leading rusher, now with 2,137 yards, passing Jimmy Jenkins for the top spot with plenty of games left to add to that number.
Johnny Thomas, junior, Bacone
Thomas accounted for three of the Warriors' first four touchdowns and helped Bacone to build a lead that proved to withstand a Texas Wesleyan rally. BC won on the road, 33-18, over TWU. Thomas had six carries for 110 yards on the day.
Tim Whitfield, freshman, Langston (Meeker H.S.)
Langston didn't allow itself to fall in a trap game with Texas College as Arizona Christian and Oklahoma Panhandle loom the next two weeks. The Lions defeated the Steers, 44-17, at home on Saturday. Whitfield helped the Lions dominate on the ground, with 22 carries for 175 yards and two touchdown carries.