This week's Oklahoma college Players of the Week, presented by First United Bank, are Carly Zak, SWOSU; Sara Ricks, UCO; and Reid Miller, NWOSU.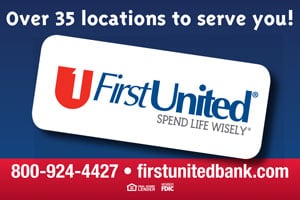 Carly Zak, senior, Southwestern
Zak had a big double-double in a win at Southeastern on Friday with 21 kills and 21 digs, while hitting .333. The 21 digs was a career high. She hit even better the next night in a sweep at East Central, as she hit .364 and had 15 kills in the three sets. Zak also had five aces in the two matches.
Sara Ricks, sophomore, Oklahoma City
Ricks took down a 12-year-old scoring record last week as she put six on the board against Bacone. The sophomore opened the scoring for the Stars, putting in her first two goals both in the 17th minute and OCU went on to win, 14-0. In one match, Ricks bested her season total of five goals as a freshman.
Reid Miller, senior, Northwestern
It's just another day at the office for Miller, as this is the second time this season he has had a game in which he has thrown five touchdowns with no interceptions. The Rangers defeated East Central, 42-26, on Homecoming and Miller did his part with 20-of-32 passing for 267 yards. The senior now has 18 TD passes in five games.